Red wine stains are one of the most stubborn stains to remove from your carpet. When a massive spill occurs your first thought is a disaster. But there are ways you can use to try and eliminate red wine stains from your carpet on your own.


Imagine that you are having dinner and your glass of cabernet spills all over your carpet. The sight of a massive red stain setting in your carpet can cause panic to set in. Why is the sight of a red wine stain slowly but surely permeating deep into your carpet fibres so horrifying? Because red wine contains a strong pigment with a reddish or purple colour. This pigment is derived from the grape skins and unfortunately, this pigment easily and quickly attaches to fabric or carpets.
However, the fact that spilling red wine on your carpet can effectively destroy it should not deter you from enjoying a glass (or two) of wine now and again. This is why we will present several cleaning tips and tricks you can use to attempt to remove red wine stains from your carpet on your own using handy supplies you most likely already have in your home.
There are several ways to treat red wine stains on your carpet or rug and which method you choose to use will most likely dependent on what cleaning tools you have readily available and on how soon did the stain appear.
Needless to say, your best option is to reach out for

professional help

. A

professional cleaning company

will be able to successfully eliminate most stains from your carpet including red wine stains.

Professional carpet cleaning

is your best option for stain removal, however, by following our handy cleaning guide you do have a shot at eliminating red wine stains from your carpet on your own. If it does not work you can always reach for professional help and contact a reliable local

cleaning company

.
Important rules.



The following rules apply to all red wine stains regardless of the cleaning method you will choose.
1.Act quickly- it is not always possible to immediately clean your carpet after a spill, however, as far as stains are concerned the sooner you treat them the better.

2.Use a clean white napkin or kitchen roll- make sure that the material you are using to soak up the stain will not fall apart and pieces of it will not stick to the carpet while it is wet. Do not use any other colour paper other than white you can transfer the colour over the carpet. Change the napkin or paper as soon as it changes colour.

3.Do not treat using heath- avoid using hot water or even a warm rag while you are cleaning the red wine stain from your carpet. Heath can only be used after the stain has been mostly removed and only parts of it remain to be cleaned by using the appropriate method.

4.Test over a small not visible part of the carpet- when you are using whitening cleaning detergents always test the colour of your carpet over a hidden portion. It is difficult to remove a stain from your carpet, however, if the detergent bleeds the colour, making it come back is impossible.

5.Never use bleach or ammonia on wool carpets- bleach and ammonia will permanently damage the fibres of your wool carpet. Wool carpets are particularly sensitive to alkaline solutions, therefore, avoid using cleaning methods that include soap or liquid detergent.

Suggested: 10 Spring Cleaning Ideas- How to Deep Clean your home.
There are several proven ways you can use to remove fresh red wine stains from your carpet.


Using hydrogen peroxide to remove a red wine stain from your carpet.
Start by soaking up the stain using a clean towel. Mix equal parts soap, hydrogen peroxide and liquid laundry detergent. Pour the mixture over the stain and leave the mixture to soak for a minute. Using a clean white towel dry the stain until it is eliminated, be careful and do not scrub.
Using white wine to remove red wine stains from your carpet.
Soak up as much of the stain as possible using a clean white towel. Pour over a small amount of white wine over the red wine stain on your carpet and soak up with a clean towel again.
Using vinegar to remove red wine stains from your carpet.
Soak up the stain as much as possible using a clean white towel. Mix one tablespoon liquid laundry detergent, one tablespoon vinegar and two cups of water. Apply this cleaning solution over the stain using a towel. Gently and carefully soak up the mixture with a new clean towel until the stain is eliminated.
Using salt to remove red wine stains from your carpet.
How to remove an old red wine stain from your carpet.
As far as stain removal is concerned time is not your friend. However, it is not always possible to act quickly and treat red wine stains from your carpet immediately. You may not always notice the stain immediately or you may not have the appropriate cleaning solutions to remove the stain. If this is the case with your carpet there are several methods you can try to remove old red wine stains from your carpet.
Using baking soda to remove an old red wine stain.
Pour cold water or white wine over the red wine stain and using a clean white towel soak up the stain as much as possible. Keep repeating this process until the stain is much lighter and less visible. Mix baking soda and water until a thick paste forms in a 3 to 1 ratio. Apply a thick layer of the paste over the stain. Cover with a clean towel and press a heavy object on top of the towel. Leave the baking soda cleaning solution with the weight on top overnight. The following day by using a spoon remove as much of the baking soda cleaning paste as you can and hoover the rest.
How to use hydrogen peroxide to remove an old red wine stain from your carpet.
Add two tablespoons of liquid soap to half a cup of hydrogen peroxide. Using a clean towel apply this mixture over the stain, repeatedly clean using a new clean part of the towel until the stain disappears.

You can also try and use soda water to try and remove red wine stains from your carpet. This method may produce varying degrees of success. To try and remove red wine stains from your carpet with soda water, simply pour a small amount of soda water directly onto the stain and dry with a clean white towel.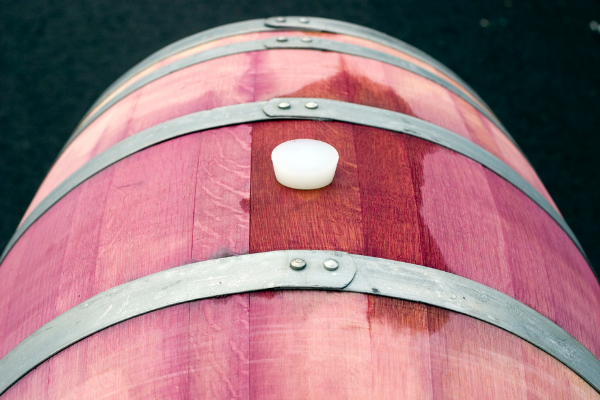 Suggested: How to remove carpet stains? Homemade carpet cleaning solutions.

With all of these methods avoid scrubbing hard, this will only set the stain in the carpet deeper. There are commercially available stain removal products. These cleaning detergents do not produce fantastic results. Stain removal detergents tend to permanently set the stain deeper in the carpet and make it virtually impossible for it to be eliminated after.
Remember that regardless of which method you choose your results will vary. None of these home-made cleaning solutions can replace professional

carpet steam cleaning

. If you have followed one or more of our carpet cleaning suggestions and are not satisfied with the result or do not want to risk cleaning your carpets on your own you should reach out to a professional

cleaning company

and inquire in regards to their

carpet cleaning service.





Bonus Cleaning.