OUR HISTORY
Bonus Cleaning - Cleaning Company
Who we are

Bonus Cleaning is a Liverpool based cleaning company. We offer a wide range of cleaning services at affordable rates. We can accommodate the cleaning needs of both commercial and domestic clients. Our expert cleaners are available on all postcodes in Greater Manchester and Merseyside. We can provide cleaning services Monday to Sunday at flexible time slots. Our dedication to professionalism and exceptional cleaning standards along with reasonably priced cleaning services are the main reasons why we guarantee that you will receive an outstanding cleaning service for just the right cost. We approach our cleaning services with the same enthusiasm regardless of the size of the task, be it a carpet clean of one room or a full post-builders cleaning. If you would like to discuss an existing cleaning appointment, schedule a cleaning service or receive more information in regards to the services you can contact us on 0151459 4599 or browse through our extensive list of cleaning services.
You Can Contact Our Sales/Support Team for both Liverpool and Manchester on

0151 459 4599


No matter if you are moving out of your home, need a full spring clean for your house or flat, or simply do not have time to waste on cleaning, Bonus Cleaning will offer a helping hand. Life is busy enough for you to have to preoccupy yourself with the mundane and often challenging task of cleaning. So why not leave the hard work to us. Bonus Cleaning offers a wide range of professional cleaning services all over Greater Manchester and Merseyside. Our expert cleaning solutions are the answer to your cleaning requirements. Dusting, hoovering, window cleaning or oven cleaning our cleaners will work tirelessly to make sure that our services meet your specifications. We offer both recurring and one-off cleaning services and no task is too big or small for us. The dedication our cleaners put into their work is unmatched. This coupled with our professional approach to client requests means we have created a method of handling your cleaning requirements that is hassle-free and customer orientated.
Our Cleaning staff are trained professionals with many years of experience in cleaning services. We usually assign a team of at least two cleaners per appointment. In this way, we will make sure that you will receive the best possible cleaning results in the quickest way possible. Our cleaners experienced they have gone through specialized training to ensure that they have a deep understanding of all cleaning requirements. Our cleaners know exactly how to clean your property to produce outstanding results. Our cleaning technicians are our greatest asset and we have put all of our trust in them. However, mistakes can on occasion happen this is why we guarantee that if you are not completely satisfied with any part of our cleaning services we will come back and fix any issues. We do not want to be just another cleaning company we strive for perfection and we strive to be the best. But we cannot do this without you. This is why we at Bonus Cleaning put the client first. Any information and feedback you provide are vital for us and we will listen. Our cleaners will also communicate and coordinate with you during the cleaning service. If you have additional notes or requirements for our cleaners while they are on-site do not hesitate to let them know, all of our cleaners are instructed to follow your cues and make sure that you are completely satisfied with your cleaning service. From dusting, hoovering, removing dirt, fully degreasing an oven to window cleaning carpet cleaning, and yes we can even clean wool, our cleaning specialist will clean thoroughly, all you have to do is schedule a cleaning service, sit back and watch your home be transformed. We provide all necessary cleaning detergents for our cleaning services. Our cleaning teams will come fully equipped with top of the line cleaning detergents provided by industry leaders.
Our goal is simple, to not be just another cleaning company but be the best. We will work hard to make sure all your cleaning requirements are met. The client is our top priority, this is why we approach both our cleaning services and customer relations with unmatched professionalism and dedication. We will provide you with a stress-free and simple service, from our easy booking process to the attention our cleaners pay while on-site. All of our cleaners are instructed to listen closely to any instructions and requirements you may have for the cleaning service and to accommodate all of your requests. Our booking process is simple, more information on how you can schedule a cleaning service with us can be found here. No matter the day, no matter the time Bonus Cleaning is available for all of your cleaning needs. We offer services every day, Monday to Sunday at a time convenient for you. Our goal is to make you happy.

Why Choose Us?

If you are looking for a cleaning company in Manchester or Liverpool Bonus Cleaning should be your first choice. Our teams are experienced, professional cleaners with years of experience. They will approach their task with unmatched dedication. Our main goal is to make sure that you are completely satisfied with the outcome of our cleaning services. Our clients are our main priority.

We believe that a cleaning company should establish a long-lasting relationship with their clients. We will pay special attention to all of your requests and concerns.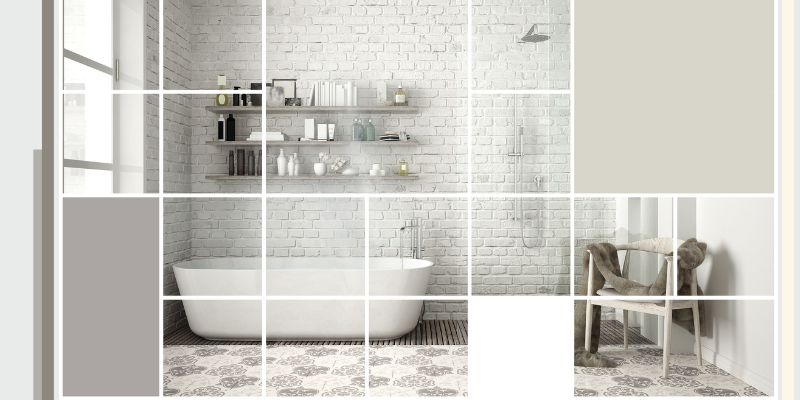 24/7 availability

Competitive Pricing

No Deposits or Hidden Charges

Monday to Sunday Availability

Trained, Vetted and Experienced Cleaners

Flexible Time Slots

Same-Day and Next Day Slots Available

Professional Cleaning Detergents and Equipment

Eco-Friendly Cleaning Solutions Available

100% Satisfaction Guarantee

We Cover All Postcodes in Manchester and Liverpool

Obligation Free Quotes



You Will Receive Certain Benefits If You Choose Bonus Cleaning For Your Next Cleaning Service.

Our cleaning services come with certain benefits. You can browse through our cleaning services catalogue and contact us today! Our friendly customer service staff will assist you with any inquires you may have when you contact us.
1.Experienced Professional Cleaners
Our professional cleaners have years of experience. They will approach their work with complete dedication and attention to detail. Your satisfaction with our cleaning services is the utmost priority for our cleaning specialists. No task is too big for them and they will leave no inch of your property untouched.

2. Professional Detergents and Equipment
We use certified professional cleaning detergents and equipment. All our cleaning solutions are non-hazardous, eco-friendly and are completely safe for children, adults and pets. Our cleaning detergents are provided by industry leaders, therefore, you can be sure of the outcome o your cleaning service. Our teams will supply all necessary detergents and equipment for most of our cleaning services so that you do not need to bother with providing anything after you schedule your cleaning service.

3. Flexible Availability
We offer several time slots throughout the day. You can schedule a cleaning service at a time and date convenient for you. There are no commitments, contracts, deposits or hidden fees necessary to secure your booking. Ultimately you choose to use our service, if you do the results will speak for themselves.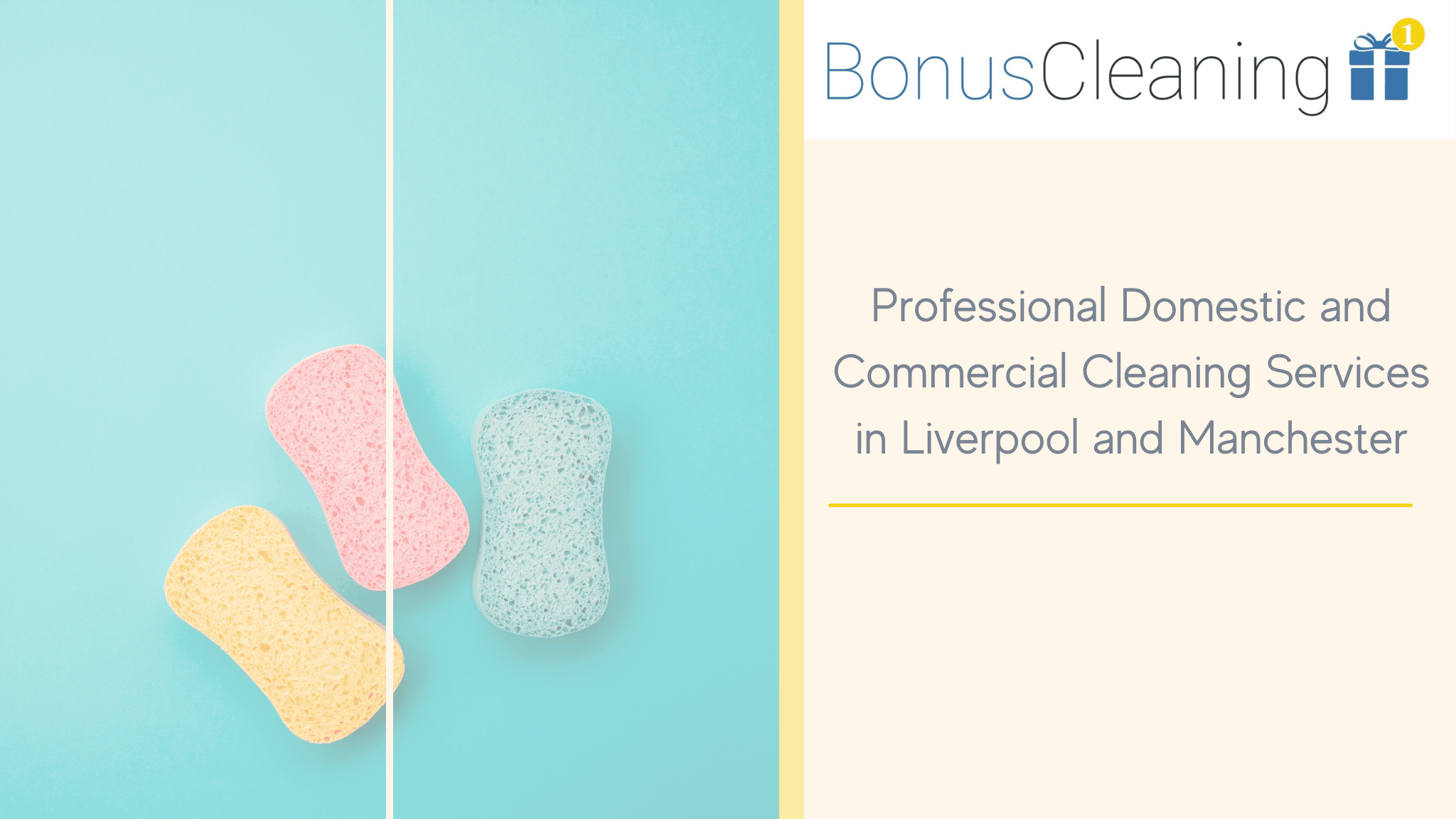 Community, Family, Cleaning
These are the core values we believe in, Bonus Cleaning is focused on clients. Our mission is simple to deliver the best cleaning experience we possibly can. We offer services we believe in and price them reasonably. Our cole values reflect the nature of our cleaning services, we will work hard to make sure you are provided with the best possible service regardless of price, budget and the time and effort needed. We will provide our exceptional cleaning services to every family of every background.







Areas We Cover

We cover all postcodes in Liverpool and Manchester, in addition to the entire Greater Manchester and Merseyside areas. You can schedule a cleaning service with us in Bolton, Bury, Oldham, Rochdale, Stockport, Tameside, Trafford, Wigan and the cities of Salford and Manchester in Greater Manchester and in Knowsley, St.Helens, Sefton, Wirral and the city of Liverpool in the Merseyside area. If you would like to receive more information about us and our service, schedule an appointment or receive an obligation-free quote you can contact us on 0151 459 4599 or over email at office@bonuscleaning.co.uk

Reviews from some of our happy customers can be found here

You Can Contact Our Sales/Support Team for both Liverpool and Manchester on 0151 459 4599