Carpet Cleaning
Professional Carpet Steam Cleaning
Our Professional

Carpet Steam Cleaning Service

is provided by highly trained technicians with years of experience.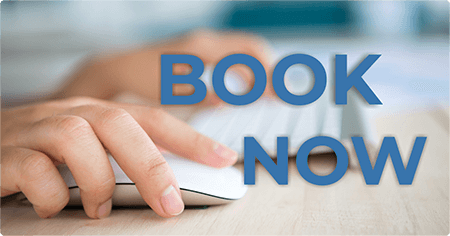 We take great pride in providing you with the best possible service at a reasonable price. Therefore, if you are looking to have your carpets or rugs steam cleaned allow us to show why

Bonus Cleaning

should be your first choice.
The service itself, commonly referred to as steam cleaning, does not necessarily use steam.

The method is called Hot Water Extraction, universally recognized as the strongest method available it uses hot water mixed with the appropriate detergents, the water along with the detergents deeply permeates to the bottom of the carpet fibres where dirt settlement is present.

The method uses specialized equipment and detergents, the solution is sprayed on top of the carpet or rug, and after it is essentially vacuumed along with any dirt and stains that have been dislodged and dissolved. The connections between stains and the actual carpet fibres are broken ensuring a complete, deep internal cleaning of your carpets.

Even stubborn stains that have been present for a long time can be completely removed by this method, and although we cannot, at first glance, guarantee, with certainty, complete stain removal, what we can assure you of is that if the stain is not removed by us no one else will be able to eliminate it.

Our technicians are professionally trained and have years of experience. They will pay special attention to their task, focusing on specificities such as the fabric of the carpet, its overall condition and if present any stains to ensure a fully professional outcome.

Therefore, please allow us to show you why if you are in need of

Professional Carpet Steam Cleaning

anywhere in

Liverpool and Manchester

,

Bonus Cleaning

should be your first choice.

The cleaning service itself is inclusive of all professional cleaning detergents and equipment necessary for the task, we will supply them all and even if your carpets are a delicate fabric, through the irreplaceable experience gained through years of practice we would still be able to provide you with the service.

The Hot Water Extraction Method not only deals with present stains and any general wear and tear through the years of use but also will help deal with bacteria and any pathogens that may be stuck in the carpet fibres.
It ensures professional, hygienic results, it will leave your carpets not only visibly improved but also unpleasant odours will be eliminated as well as any allergens and irritants.

The method does use hot water, therefore, the carpets will be slightly damp. While it is perfectly acceptable to walk on the damp carpet please note that heavy objects must not be placed on top of the carpet while it is still wet.
The complete drying time of the carpet is dependent on several other factors- the actual fabric of the carpet, the thickness of the fabric, atmospheric conditions in the property.

However, it would be fair to conclude that the approximate drying time for any standard/synthetic carpet is between 8-10 hours.

Please be advised that wool carpets, which can also be steam cleaned using the method, can take considerably longer to dry.

If you would like to have your carpets cleaned and sanitized contact us at any point convenient for you, we would be more than happy to provide you with a free quote and answer any additional queries you may have in regards to the procedure itself.
The method is best applicable to synthetic carpets and rugs, however, wool can also be freely steam cleaned.

If you are not exactly certain in regards to the fabric of the carpet if you have any major stains that have been present for a long time we would be more than happy to have a look at those completely free of charge and let you know what would be the best way to proceed forward.

Please feel free to combine this service with our Professional Upholstery Steam Cleaning for best results.

Additionally, this service can also be combined with any of our One-Off Cleaning Services, be it a complete Deep Clean of the entire property or Oven (or other kitchen appliances) cleaning. Feel Free to do so and we would be able to offer you a personalized discount.

If you are in need of

Professional Carpet Steam Cleaning in Manchester and Liverpool as well as the surrounding areas

contact us on

0151 459 4599.
Greater Manchester Area.
Bolton, Bury, Oldham, Rochdale, Stockport, Tameside, Trafford, Wigan and the cities of Salford and Manchester.
Merseyside.
Knowsley, St. Helens, Sefton, Wirral and the city of Liverpool.