Commerical and Office Cleaning Services in Liverpool | Bonus Cleaning




Commercial and Office Cleaning Services in Liverpool and the entire Merseyside Area.
Keep your office space clean and happy and schedule our office cleaning services in Liverpool.
You can schedule a wide range of one-off or recurring office cleaning services.

Professional, experienced, fully trained, vetted, and instructed cleaning technicians.

Short-notice booking slots are available for all of our office cleaning services in Liverpool.

Antiviral Disinfection can be scheduled alongside our professional office cleaning service upon request.





---





We offer effective and efficient Office and Commercial Cleaning Services in Liverpool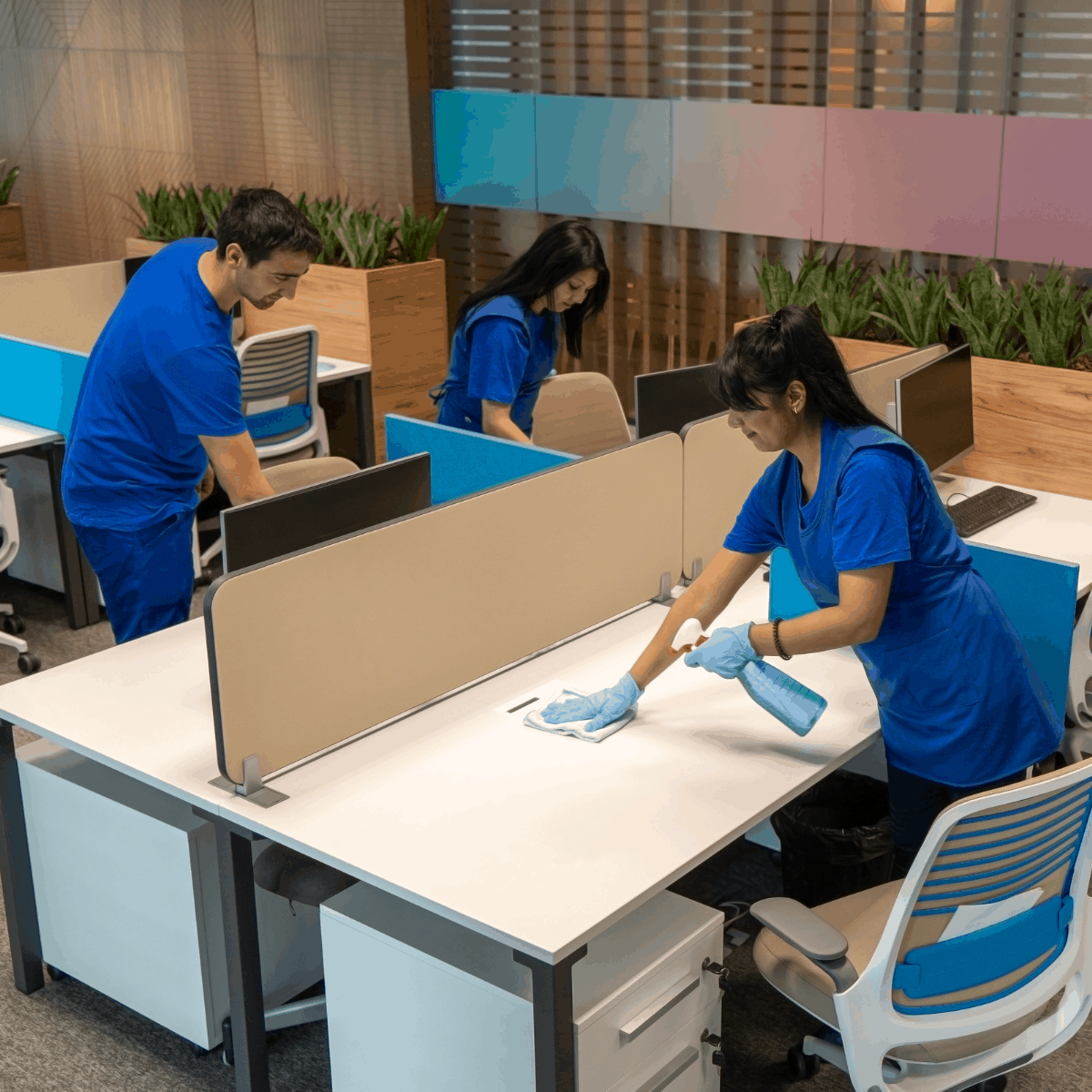 Bonus Cleaning offers office and commercial cleaning services for all of our corporate clients in the Liverpool and Merseyside areas. Our commercial cleaning service is designed to match all your cleaning requirements. Our professional office cleaners are available Monday to Sunday on all postcodes in Liverpool and Merseyside at a time convenient for you. You can schedule our office cleaning services before or after office working hours. We will work hard to make sure any specifications you may have for the service are fully met. If you would like to find out more about our office cleaning services, receive a free quote, or schedule an appointment you can contact us at 0151 459 4599 or simply fill out the corresponding cleaning service request form linked below.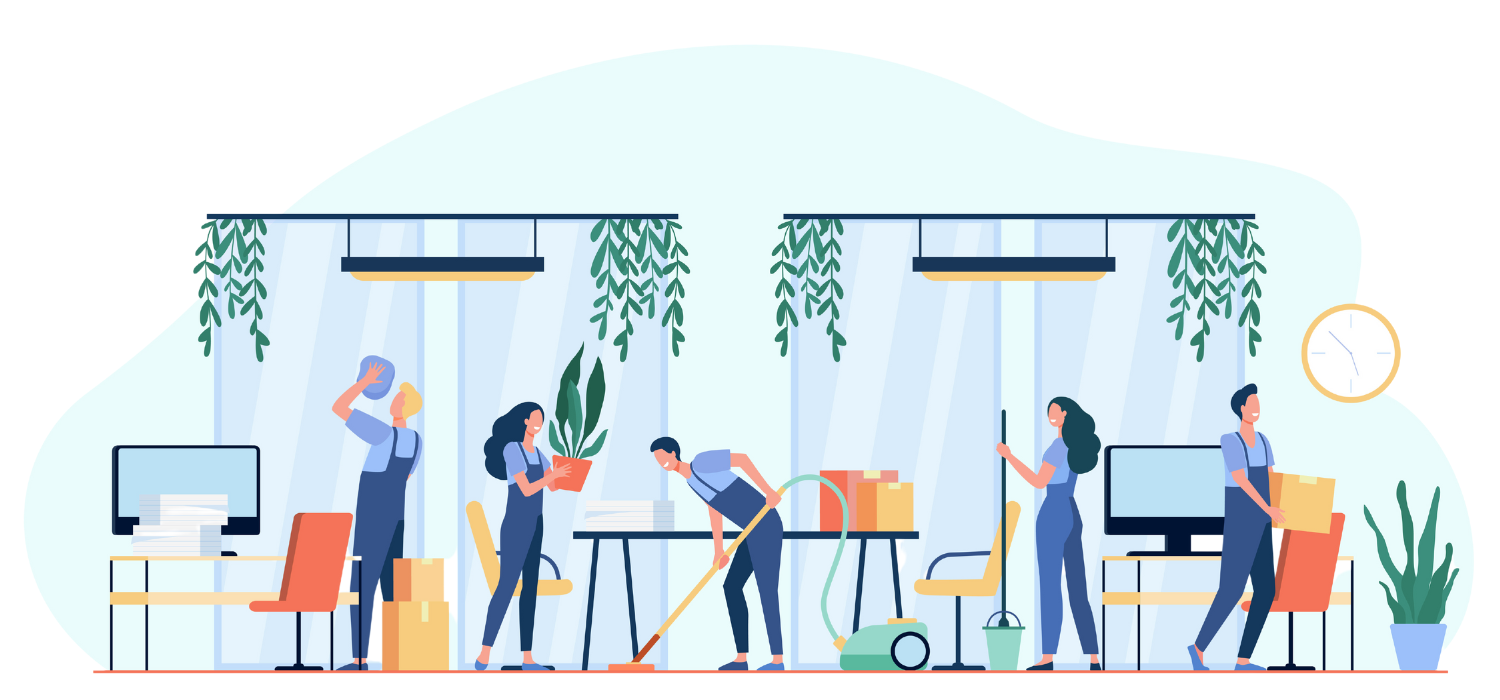 Our Office and Commercial Cleaning Service
We offer two types of office cleaning services. You can schedule our office cleaning as a one-time stand-alone service or on a recurring basis. Our recurring office cleaning can be scheduled on a weekly, bi-weekly, or monthly basis. Regardless of the type of commercial premises, you run keeping your office, shop, or restaurant clean is very important. Our local cleaners are will fulfill all of your cleaning needs. We can provide a one-off extensive cleaning of your shop or office or regular, maintenance, and cleaning services. We offer short notice and same-day availability. Our professional cleaners have years of experience and will provide you with outstanding services. We offer budget-friendly rates. Our cleaners are dedicated, professionals with years of experience, this means they know precisely how to clean your office and will cover all the necessary tasks needed for regular office upkeep. However, if you have any personal specifications you would like to have included as part of the cleaning service let us know and we will list them as priorities. Our professional office cleaning services come with a specific office cleaning checklist. There are many benefits you will receive from scheduling our office cleaning services in Liverpool. A clean office space is a happy and productive office space. Our office cleaning services can deal with any major and minor cleaning requirements you may have. If you have recently refurbished your workspace we offer a dedicated after-builders cleaning service, that is designed to completely alleviate the cleaning requirements, needed after any minor or major refurbishment project. Our commercial deep-cleaning service is designed to be scheduled a few times during the year. Our commercial deep cleaning service can be combined with several of our additional cleaning services.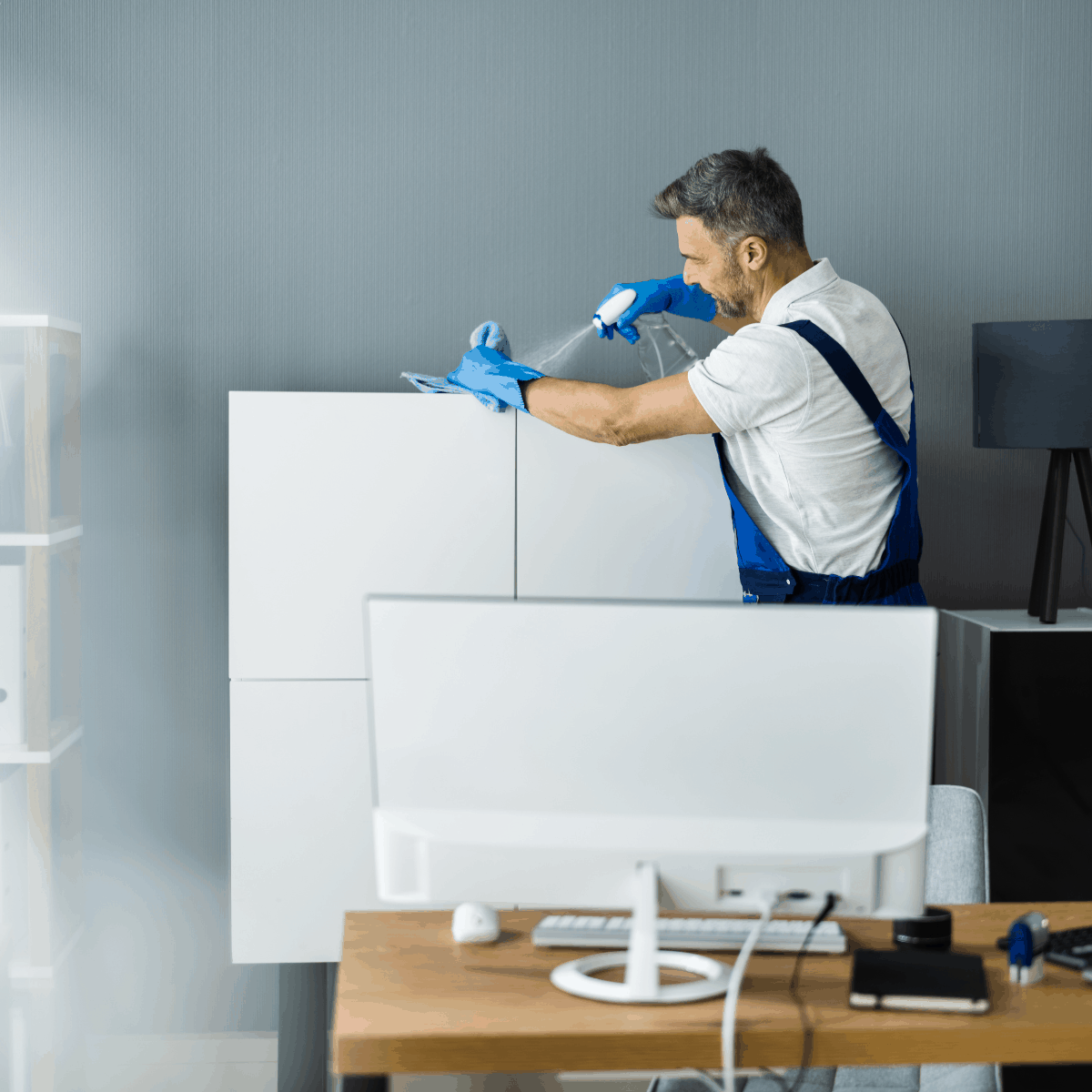 ---





Easy and efficient Office Cleaning in Liverpool

How to schedule our office and commercial cleaning in Liverpool? Contact us over the phone or online with your original office cleaning service inquiry. Provide some basic information about the specific service you require and your work premises. Receive a perfectly free quote for your office cleaning service and choose to accept it
. Provide some basic booking information and schedule the best office cleaning service in Liverpool.
---





Benefits of our Office and Commercial Cleaning Services


Our commercial and office cleaning services include.
Benefits of our office cleaning in Liverpool.
A clean office is happy and productive.
Hoovering carpets.

Wiping and disinfecting all surfaces.

Emptying bins.

Wiping office furniture.

Cleaning skirting boards.

Spot cleaning spills, and marks.

Cleaning windows and frames.

Mopping and polishing hard floors.

Kitchen and dining area cleaning.

Cleaning, polishing, and disinfecting WCs.

Cleaning staff rooms, dining spaces, and workspaces.

Carpet Steam Cleaning (on request).

Upholstery Steam Cleaning (on request).

Car Park Cleaning (on request).


The biggest contributing factor to workspace absence is illness some of which can be attributed to a lack of hygiene in the workspace.

An average office keyboard has over 3000 bacteria per surface, however, an average office work phone is by far the biggest offender with over 25000 bacteria per surface.

On average, an office work desk is about 400 times dirtier than a toilet seat.

The vast majority of workplace absences are due to illness, 60% of work absences are related to unhygienic and dirty office equipment.

Often workers share office equipment, mainly phones, and with the mentioned number of over 25000 germs per square inch it is no surprise that 70% of workplace illnesses occur due to office equipment that has not been cleaned properly.









A clean work environment will increase productivity - with less clutter around you and a hygienic work environment you are less likely to be distracted and will have greater and improved focus and ability to pay attention to work tasks.

A disorganized office will waste a lot of time for staff, searching for documents, receipts, and paper invoices can severely drag down the workflow and work process. A well-organized workspace will mean that employees will be able to access and use all needed information quickly and efficiently.

Less workplace illness. There are a lot of bacteria that are being transmitted due to an unhygienic office. Employees that often get sick will not only take time off work but will also be less happy and productive. A deep office cleaning can resolve all of those issues.










Commercial and Office Cleaning Checklist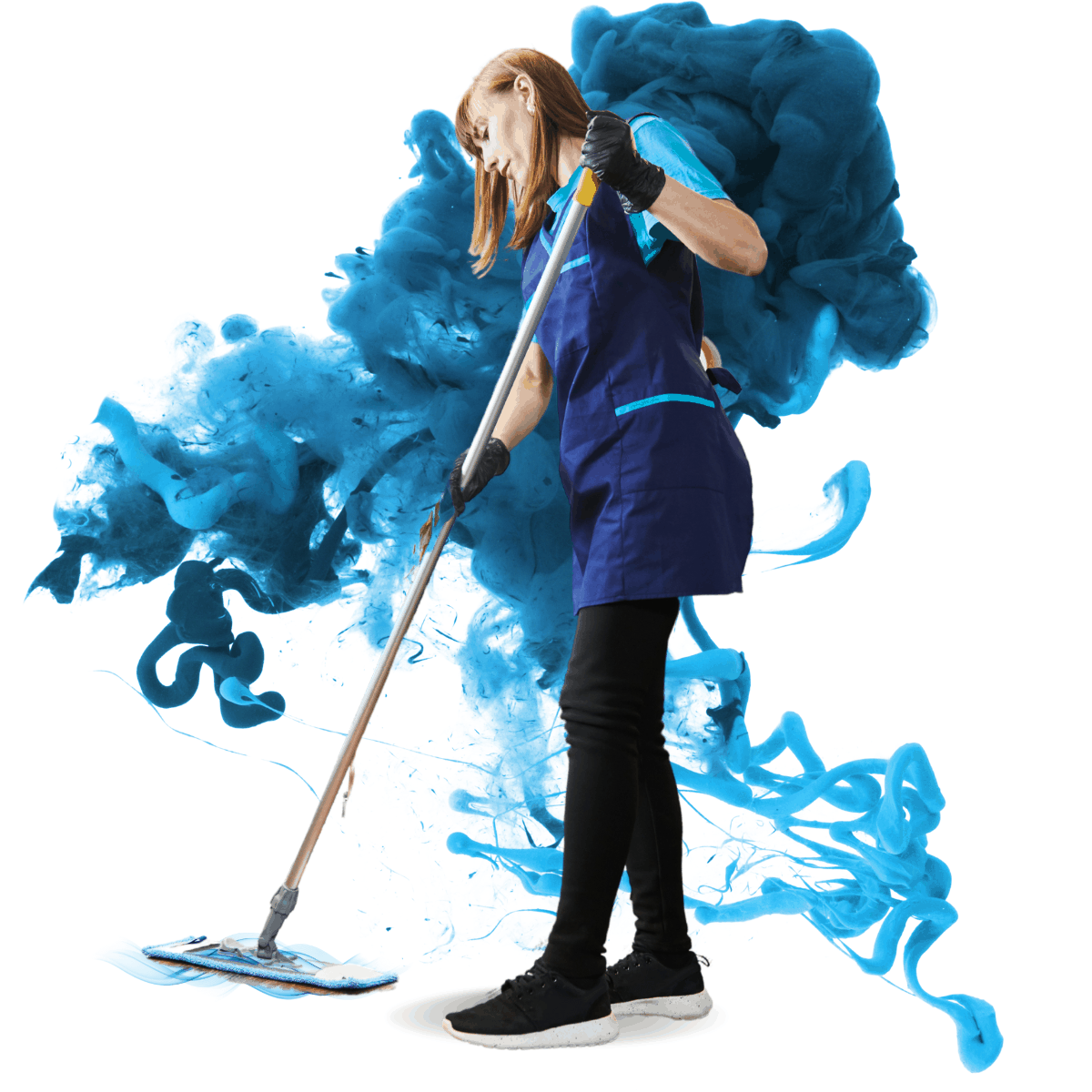 Kitchen Cleaning - our cleaners will make sure that the kitchen area of your office is spotlessly clean.

Bathroom Cleaning - the bathrooms will be extensively cleaned.

Desks and tables - any countertops and desks will be wiped and dusted. Chairs and furniture - if requested office equipment, computers, and printers will be wiped and sanitized.

This is only a general list of services included in our office cleaning service. If you have any specific requirements for the cleaning do not hesitate to let our customer service representatives know and then we will include those as priorities. Our cleaners are available outside of working hours, you can schedule the office cleaning service prior to opening times. You can combine our office and commercial cleaning service with any one of our additional cleaning services.

As our goal is to provide the best possible commercial and office cleaning services in Liverpool and Merseyside we do request that you are as specific and thorough with your particular cleaning requirements.

Some of the most commonly requested office cleaning aspects include vacuuming, dusting and mopping, kitchen cleaning, emptying bins, polishing surfaces, cleaning office equipment, keyboards, phones, etc., interior window cleaning for your office, and balcony cleaning.

Please do not hesitate to advise us on any particular office cleaning requirements you may have!


Why choose our Office and Commercial Cleaning Services in Liverpool
a dedicated account manager- you will receive an account manager who deals with all aspects and additional information related to your office cleaning service.

same and next-day availability- you can schedule our office cleaning on short notice, even for the next day!
24/7 availability- our friendly office staff is here 24/7 to assist you with all questions you may have in regard to our office cleaning.

we cover all of Liverpool - we are available for our office cleaning service on all postcodes in Merseyside and in Liverpool.

flexible contracts- you need to change the time and day of your office cleaning, no problem, let us know 24 hours in advance of the service and we will amend your booking.

obligation-free quotes and no upfront costs- there are no hidden fees or surcharges for our office cleaning, you will receive a final and fixed price for the cleaning, we do not request payment upfront, and receiving a quote for your office cleaning is completely free!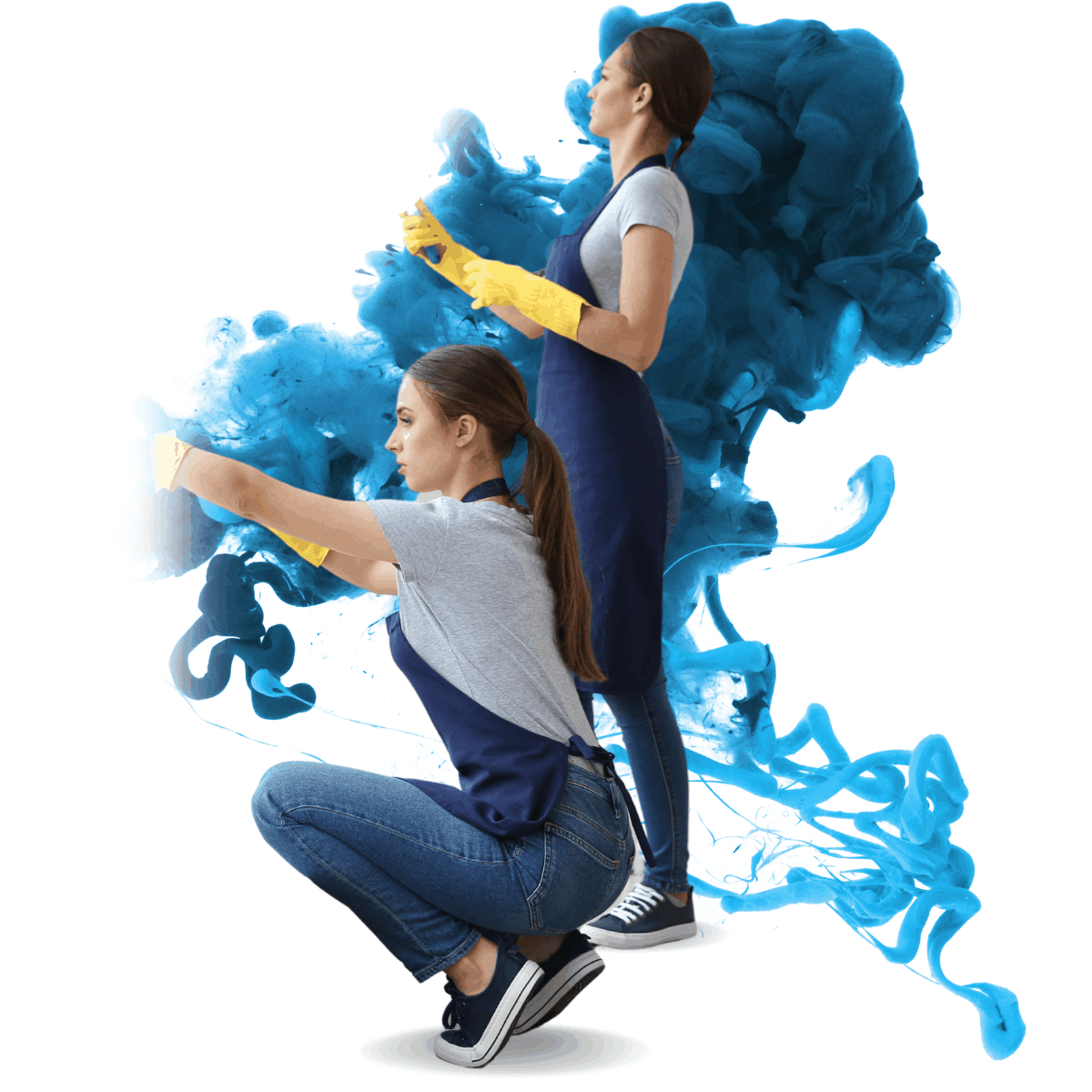 ---
Types of commercial spaces we clean
Any type of office space.
Estate Agencies.
Universities and Colleges.
Financial Buildings.
Clubhouses.
Churches/Synagogues/Mosques.
Farms and other related premises.
Gym/Training facilities.
Medical Facilities.
Restaurants
Physician Offices.
Shops.
Shopping Centers.
Governmental Buildings.
Law Firms.
---
Combine our Office Cleaning Services with any one of our additional cleaning services

You can combine our Office Cleaning Services with any one of our additional cleaning services are receive a personalized discount on the final price.


You can combine our Office Cleaning Services in Liverpool with the following services:



---

Areas We Cover

Merseyside

You can schedule our End of Tenancy Cleaning on all postcodes in:


Ormskirk Knowsley St. Helens Sefton Wirral and the city of Liverpool
---