Antiviral Disinfection and Sanitation Service in Liverpool and Manchester using certified disinfectants



Antiviral Disinfection Services

Bonus Cleaning offers Antiviral Disinfection and Sanitization for your home or office anywhere in Greater Manchester and the entirety of Merseyside. Our specially trained technicians will cover all washable surfaces and in the process will eradicate harmful germs and bacteria. We use professional, certified disinfectants to remove any viral pathogens and bacteria from your house or flat. Schedule our antiviral disinfection service as a precautionary measure, our specialized technicians will make sure your house, flat or office is completely germ-free. You can book our antiviral disinfection service on its own or in combination with any one of our cleaning services. We use a broad range of certified disinfectants designed to completely eliminate harmful germs. Our expert technicians are fully trained, vetted, and instructed professionals. If you would like to schedule your Deep Cleaning Service you can contact us on 0151 808 0892 or simply fill out the corresponding service request form linked below.

We recommend that you schedule one of our property cleaning services in addition to the antiviral disinfection and sanitization service. The antiviral disinfection service is not a cleaning service, it is designed to eradicate harmful germs from your house or flat, however, you can combine the antiviral disinfection with End of Tenancy Cleaning, Deep Cleaning, After Builders Cleaning, and our One-Off Cleaning Service and receive a personalized discount.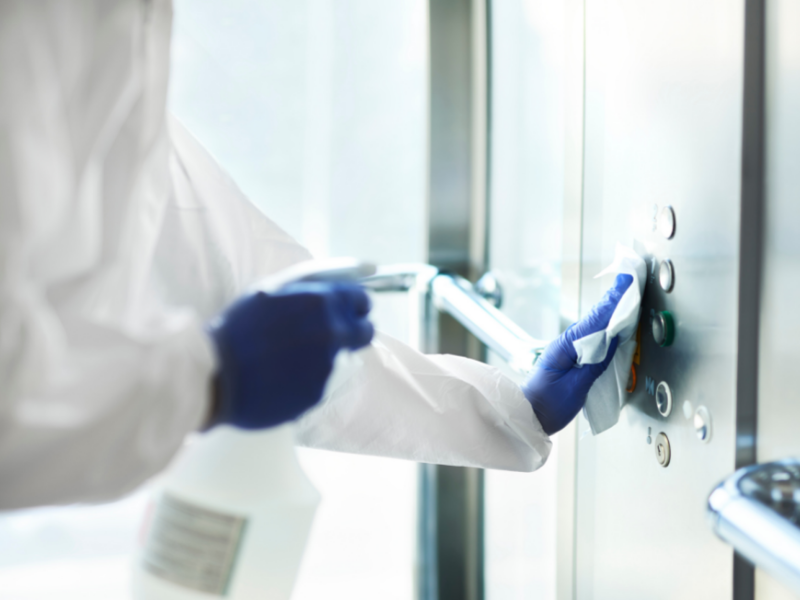 We offer our Antiviral Disinfection service on all postcodes in Liverpool, Manchester, and the surrounding Merseyside and Greater Manchester Areas.
You can schedule our antiviral disinfection service for your house, flat, office, shop or any other commercial space. Our antiviral disinfection service is designed to completely remove harmful germs, bacteria, viruses, and other pathogens from your home or place of work. You can schedule our antiviral disinfection service on all postcodes in Greater Manchester and Merseyside. Our technicians will use certified disinfectants and cover your property room-by-room, inch by inch spraying all hard surfaces and places that you often touch to make sure all harmful viruses and bacteria that may be lurking there are completely eliminated. Our disinfectants are non-toxic and non-hazardous, however, they are extremely potent when it comes to removing viruses and bacteria. Our technicians are experienced and trained professionals and all of our disinfectants pass BS EN 1276. BS EN 1276 is the European Standard for the antibacterial activity of chemical disinfectants. For a disinfectant to comply with this standard it must effectively eliminate 99.999% of bacteria and viruses, more specifically MRSA within 5 minutes of contact. A product that qualifies under BS EN 1276 does not only disinfect, it is bactericidal. A chemical disinfectant that falls under that certification is effective not only against bacteria but it is required to have active ingredients that kill viruses including Salmonella, E.Coli, Flu Virus (H1N1) HIV(AIDS), T.B, SARS, Hepatitis, Influenza A, Poliovirus, Norovirus. Our disinfection detergents can be used on all surfaces on your property. Our technicians can disinfect hard floors, carpets, worktops. Our technicians will focus on little details around your home, light sockets, door handles, switches as well as on the desks and tables, and furniture. The front door of your home or office space will be disinfected as well. Not only do all of our disinfectants pass BS EN 1276 they are also non-toxic or hazardous as well as perfectly safe for adults children and pets. It is recommended, however, that no one enter the premises for at least 2 hours after the antiviral disinfection service. You can schedule antiviral disinfection on its own or in combination with any one of our additional services.
You can combine our Antiviral Disinfection Service with the following cleaning services:

Areas We Cover
Greater Manchester

Bolton, Bury, Oldham, Rochdale, Stockport, Tameside, Trafford, Wigan, and the cities of Salford and Manchester

Merseyside

Knowsley, St. Helens, Sefton, Wirral, and the city of Liverpool



Frequently Asked Questions