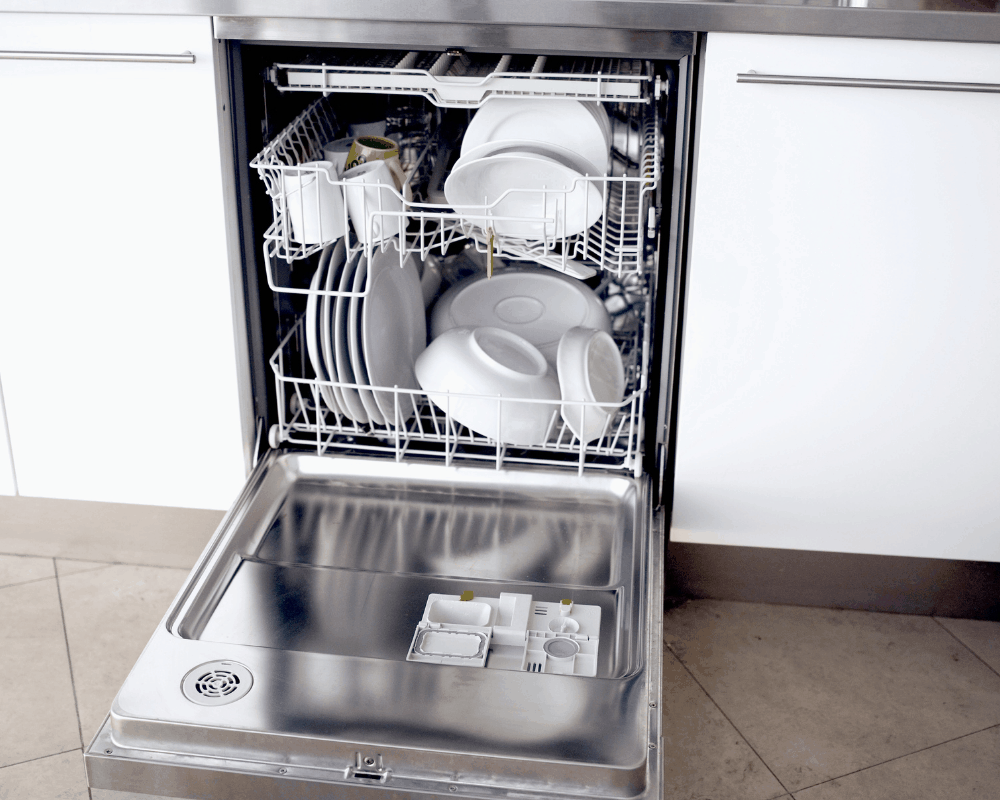 Cleaning your dishwasher has become one of those tasks we all now face. A dishwasher is an appliance often found in most modern homes, a practical device that cleans your dishes at such a high temperature and in such a way that to achieve the same results by hand would require a significant amount of effort, time and very potent detergents. To prolong the life of your dishwasher and get the most out of the appliance you do have to regularly clean it. If you do not take care of your dishwasher, food particles and other types of dirt that have transferred from your dishes may lead to an unpleasant scent, may leave stains on your cutlery and may lead to the dishwasher breaking down.
We will list a few handy tips on dishwasher cleaning and how to maintain your appliance.

1. Clean any food particles that may have remained in the bottom of your dishwasher after each cleaning cycle. Removing the bottom tray may make it easier for you to see any food residue that may be left in your dishwasher.

2. Regularly Clean the door of your dishwasher from the inside and the outside. You can do this once a week. Wipe the internal part of the dishwasher door with a damp cloth and do not forget to go over the rubber seals, this is where dirt tends to get trapped which will, in the long run, lead to unpleasant odours.


3. Once a week clean the dishwasher filter.
If the filter is clogged with food particles your dishes will not be cleaned properly. You can clean the filter by rinsing it under the sink, use a soft brush to remove any particles. Do not forget to clean the compartment the filter goes in before putting it back in your dishwasher.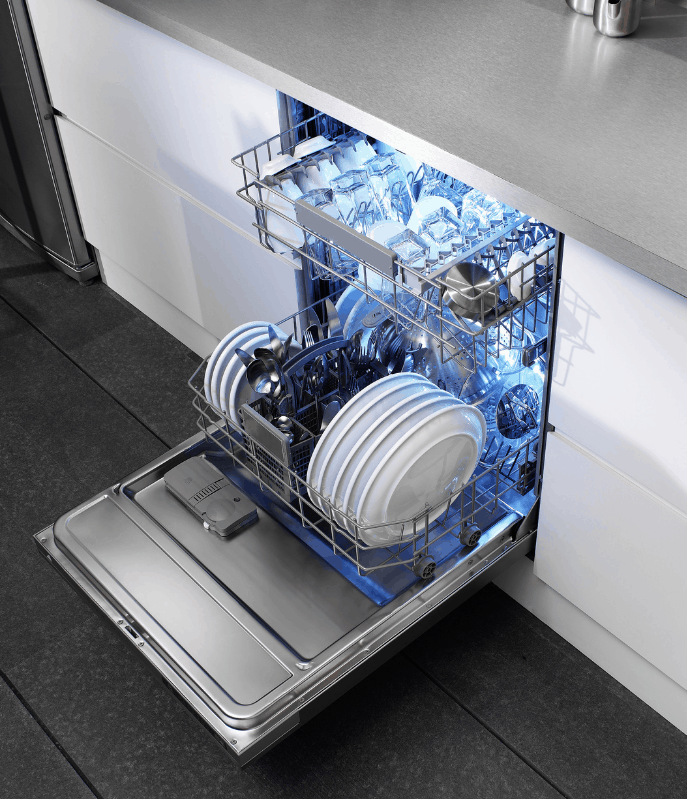 4. Clean the dishwasher nozzles at least once every 6 months.
Remove the nozzles using a thin stick, needle or clean them using a soft brush. If any of the nozzles are clogged your dishwasher will not function properly.

5. To remove unpleasant scents from your dishwasher run the appliance on a hot cycle, empty, once every 6 months.

6. Deep Cleaning your dishwasher. It is advisable that you deep clean your dishwasher at least once a month. You can do this at home using specialized detergents commonly available in all most stores. If you can not get hold of such detergents or you do not want to use them you can use vinegar to clean your dishwasher. Partially fill a bowl with vinegar place it in the upper basket of your dishwasher and run the appliance on a normal cleaning cycle.

You can also use baking soda. Baking soda will make your dishwasher sparkling. Whether or not you use special dishwasher cleaning detergents or home-made tricks your dishwasher will ultimately be cleaned.

Keeping the dishwasher clean prolongs the life of your appliance and leads to fewer bacteria developing.
Never, under any circumstances use bleach to clean your dishwasher. Bleach can damage the seals of the dishwasher which can lead to the appliance malfunctioning.