A dirty oven can actually make your food taste worse! Oven cleaning is probably one of the least enjoyable parts of cleaning your home. The oven gets dirty quickly and if left unattended can turn into a horror story. There are oven cleaning hacks you could use but those produce less than perfect results. In this article, we list several reasons why you should consider professional oven cleaning.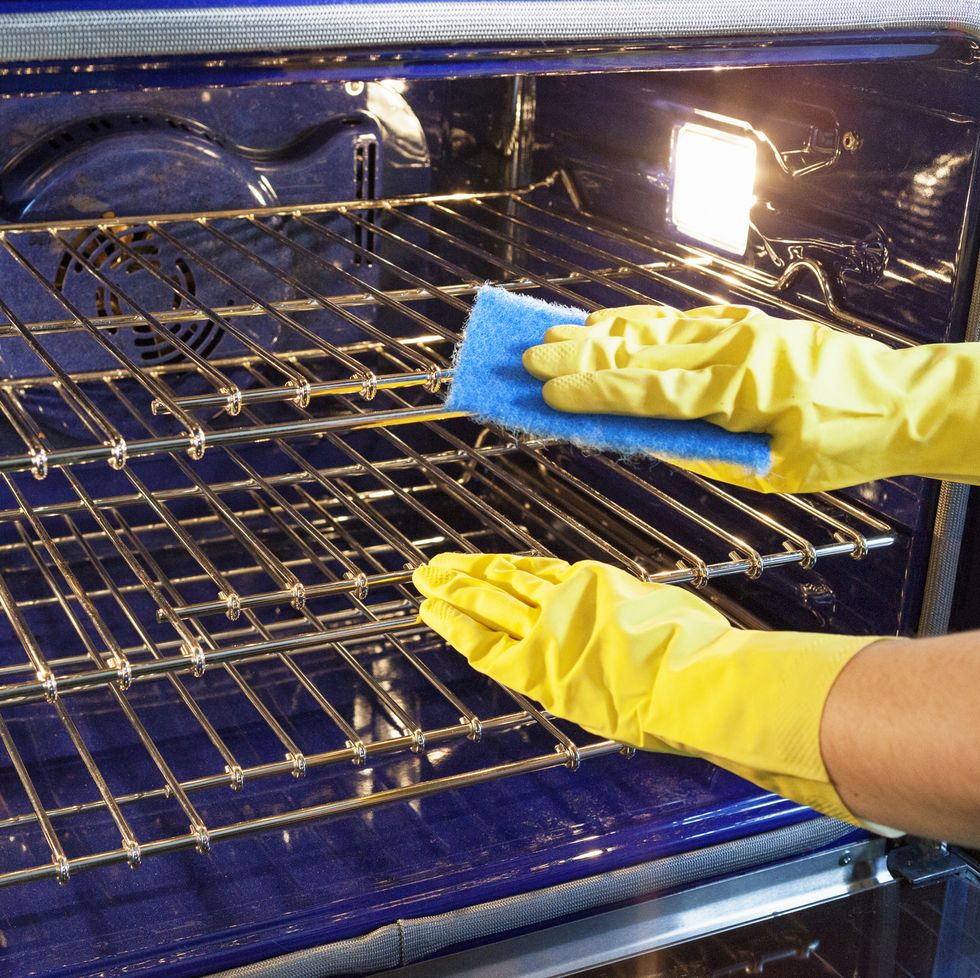 The task of Oven Cleaning may seem daunting or like a chore that is to be avoided for as long as possible for some of us. However, it is greatly important because the condition of your oven doesn't only have a hygienic but also a practical impact on your day-to-day life. Having a clean and spotless oven will not only mean better-tasting food, a cleaner and safer environment for your family and loved ones but will also seriously cut down on electricity consumption and conversely on your expenses.
Needless to say, the oven is a focal point of any Professional Cleaning Service, however, Oven Cleaning in and of itself is a very extensive process and the best results can be achieved if left up to professional cleaners.

The Oven is of primary importance at any instance a house cleaning service inclusive of the Kitchen and appliances is scheduled.

Due to everyday use, thorough cleaning, it is very easy for your oven to develop a less than ideal state, and of course, you could try and clean it alone, however, best results can be easier and more swiftly achieved if you were to employ professional cleaners to tackle this task for you.

The time and effort saved along with the decreased consumption and, therefore, utility cost will are added bonuses in having your Oven Professionally Cleaned, coupled with the fact that the oven will be restored to sparkle and with the fact that most of us are apprehensive in approaching this task are all examples of the benefits you can receive from scheduling an oven cleaning service.

However, what is exactly Professional Oven Cleaning, what will the cleaning technicians do while they are on-site, what is the process, those are all questions we will shortly address.

Our Professional Oven cleaning service is as the name would suggest a completely full and thorough cleaning of the appliance, that on its own would require further explanation, the process itself is fairly complicated and the results would be challenging to replicate in the domestic environment without the proper tools, detergents and most important experience and knowhow.

_____________________________________________________________________________________________________________________________________________________________________________

Naturally, you can clean your oven yourself with whatever supplies may be handy but the results will differ. Through general use, in a lot of cases, even years of residue can be stuck to your oven, removing those without the correct equipment is if not impossible extremely challenging.

What a professional oven cleaner does is, they begin by dismantling the oven, essentially removing every dismountable part and immersing those in a special solution, along with detergents and hot water, all the parts of your oven are put in a decarbonizing tank, if there is any carbon residue and burnt on deposits those will be removed with ease. Continuing by using proper equipment the rest of the oven will be cleaned by hand. Having removed the door the oven cleaners can gain complete access to the inside of your appliance fully removing any parts that may have been left there through the years of using the appliance.

After doing so the oven cleaners should also clean the tray and racks that come with the oven, the racks especially can prove particularly challenging if they have not been previously soaked and residue on them has not been loosened.

The process itself is extensive it demands taking parts of the oven apart and equipment not commonly available for most of us.

However, the results should be outstanding. Through this process, the oven is restored to sparkle, to a condition as close to new as possible. You will not only get better tasting food when you use the appliance, due to years of residue being gone but a safer, cleaner more hygienic environment for your family and loved ones.

Having a cleaner oven will bring the joy back in preparing a meal for your family, expressing your love for them it is genuinely surprising how much your kitchen will be transformed if you have your oven cleaned in this way.

_____________________________________________________________________________________________________________________________________________________________________________

This is what Professional Oven cleaning entails, that is the process and the results should be enough of an incentive to consider scheduling such a service. As mentioned, your consumption costs will go down, cooking times will decrease as the oven will now pre-heat faster and needless to say it will just be cleaned, properly cleaned.

Having a clean oven is very important, however, it is a task that most of us ignore, delay and postpone and understandably so, it is not the most pleasant of experiences. But don't fret there are professionals out there that will do this task for you with a smile!