What is a Deep Clean, what is a Domestic Clean and a few points we should all consider before choosing our cleaning company. 
The difference between deep cleaning and domestic cleaning explained. There are a few crucial details before deciding which professional cleaning services you should use.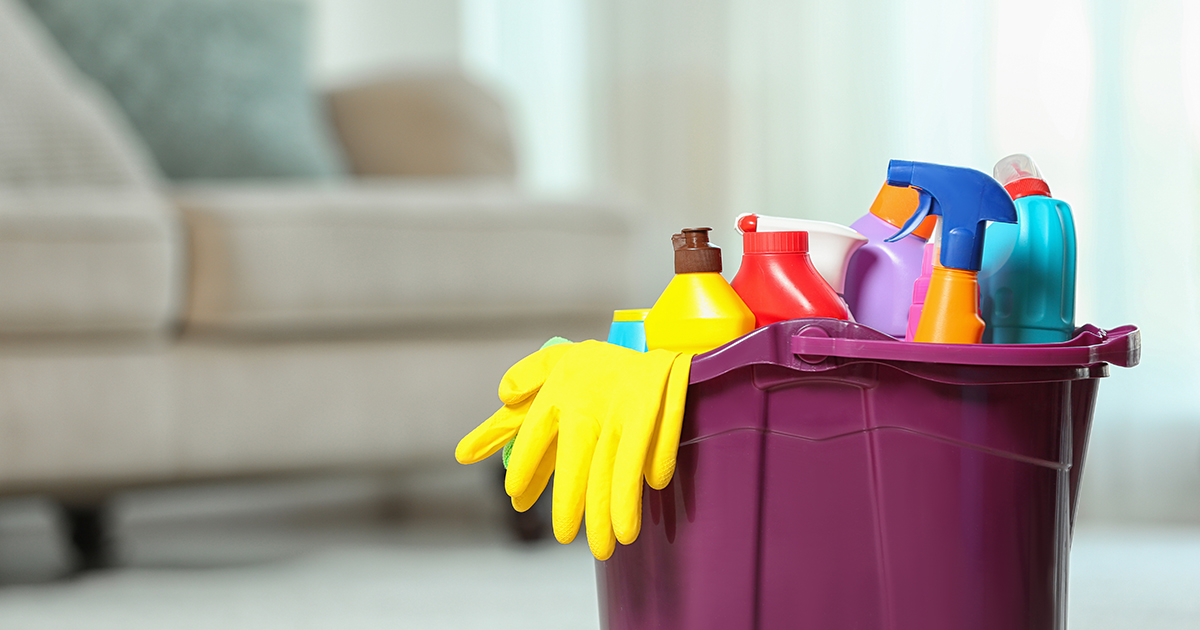 A clean home is a happy home or so the proverbial they say. However, when looking for and potentially hiring a cleaning company there are always going to be a few key aspects that we should all consider. The nature, value and quality of the cleaning service we decide to go with will be determined by several key factors, the price for most of us will come first and then value, exactly what are we going to receive for our budget.
It is worth pointing out what is covered by a

Deep Cleaning Service

, what is not and how that service differs from

Domestic Cleaning

.
The end goal will be the same wouldn't it, a cleaner home, but there are several key differences when considering which cleaning service do we most need that should be described.

A Deep Clean.

A

Deep Cleaning

is as the name suggests a throughout cleaning of your home. Dependent on the specific provider not only the price will differ but what is actually included in the service itself can differ as well. It is worth noting that prices, on average, should be highly similar, but again, value for money, what we will receive in that service can differ quite substantially. Some will offer a tiny bit more as part of their service as an incentive, the quality of the outcome is also important. Objectively for the same price two different providers can supply us with completely varying services. Therefore, the description of what we will receive is as important, if not more, than the actual price, when judging the quality of the cleaning service provider. It is worth pointing out that despite this we should all have certain expectations of what a Deep Cleaning Service should entail and if those are not present, well, look elsewhere.
The price should be extrapolated based on the overall condition of the property and its size, therefore, if those are not adequately determined through your first interaction with any given company, look elsewhere. You should know exactly how much you are paying and what you are paying for. If that information is not adequately presented to you from the start look elsewhere.
Each property slightly differs, even though they may be at first glance identical, in reality, none of our homes really are.
To summarize the value of the service is determined based on the overall inclusion of specificities, if you want to book a Deep Clean you should receive a Deep Clean. All properties slightly differ but the service cannot, you should know exactly what will be covered by the cleaning team when they arrive if that is not adequately articulated then be suspicious of the outcome you will receive. Do not get bogged down, as most of us usually do, in the specific price that was quoted to you, those will be more or less comparable, focus on what service you will receive as a result of you paying that price, that can differ drastically. Have a certain expectation for the service if that is not met proceed with an alternative provider.

What to expect from a true Deep Cleaning Service?

A Deep Cleaning should be a complete cleaning of your home or property. Nothing should be missed, now in some instances, it is not possible for the team to completely restore worn-out areas but that does not mean that those should be omitted, they should at least try. When we say a complete cleaning of your property that is exactly what we mean- everything should be cleaned as part of the Deep Cleaning Service. In the Kitchen absolutely all Kitchen appliances should be thoroughly cleaned, oven, fridge/freezer, microwave, dishwasher, extractor, washing machine, all of those should be included, if they are not it's not really a Deep Cleaning Service now, is it? Kitchen cupboards should be cleaned from the inside and the outside, all drawers should be cleaned, the oven should be fully degreased. In the Bathroom, complete cleaning of the Bathroom should be part of the service, everything should be cleaned and polished, limescale should be removed as much as possible, mould should be removed as much as possible. In other areas of the property, Bedrooms, Living Room, Reception Room, Dining Room, all wardrobes and drawers should be cleaned from the inside and the outside, skirting boards should be covered, light switches should be covered, plugs and light fixtures should be included as well.
That is what a Deep Cleaning Service should entail, your home should be transformed. If any of the aforementioned are not included in the Deep Clean just as part of the base service and are added on separately (which is more often than not the case) we would approach with caution.
Regardless it is worth noting that you should receive estimates from a few alternative providers, we would recommend at least 3, and don't focus so much on price discrepancies, focus more on what value you will receive for your payment.
Nothing inside your home should be left unattended, all dust should be removed and everything should be neatly organized. A company that is not willing to facilitate that for you is not worth bothering with, they are not in it for the right reason, and the right reason is to make you happy, to satisfy your demands, not you theirs.
With that in mind we should always prep to make the service procedurally possible, it's not really possible to clean a fridge, for example, if it is filled with food and the freezer is not defrosted. Removing some personal items from the Bathroom and from cupboards and wardrobes is expected. The aim of a Deep Clean is for it to be a One-Off Service, allocate a day for the team they will transform your property and you don't need to worry again for the next 6 or so months. As far as frequency and regularity it is suggested that this be done twice a year, it's not necessary to have a complete cleaning on a more regular basis, it won't achieve much. What's also important is finding a company and a team that is willing to work with you, work around certain limitations, deal with those, resolve them and provide you with the same outcome. Let's say you do not need the entirety of the property to be covered, that should be accommodated, let's say you want the Kitchen cupboards cleaned from the inside but not the wardrobes and drawers anywhere else, that should be accommodated, let's say you want additional services with the Deep Clean, have your carpets cleaned, have your windows cleaned from the outside, that should be accommodated. If a company is not able or willing to work with you and comply with requests, within reason, of course, it is, bluntly speaking not worth wasting your time (and money) over them.
As you can summarize from the text so far, we are trying to simplify the process of choosing the right company for your specific needs based on certain, let's go with secrets, that may not all of us will know unless we are aware of specificities related to providing cleaning services.
So, let's say you have had a Deep Cleaning, you have chosen the right company for your needs what now- how do you maintain the outcome? To be perfectly honest, proceed with another service, a professional cleaning company will take a lot of the stress out of your daily, weekly or monthly activity. You will have a cleaner that will attend, deal with this and then leave. The chore of cleaning will be taken out of your daily schedule. Plus, a professional cleaner will know what the previous service included what was covered or not covered, which areas of the property will get dirty first and will be able to maintain the best outcome for a longer period of time. Here is where the

Domestic Cleaning Service

comes into play.

Domestic Cleaning.



Domestic Cleaning

is not Deep Cleaning, it is not designed to be, it is a maintenance cleaning service. A cleaner should attend on a specific frequency, entirely chosen by you, and cover your home in a specific way, detailed and explained to you prior to committing and this is what this service is a commitment, you will develop a relationship with the person attending and with the company that sent them, so choosing the right company. When considering the Deep Cleaning Service what determined our value was what does the service actually include, what will the company do for you, here the case is slightly different. You will, more or less, receive comparably the same service, as far as what is included therein is concerned. What key aspects you focus on should be slightly different when choosing the right provider. Firstly, and that may seem slightly counter-intuitive, pay slightly more, they will send a better cleaner and will be more willing to accommodate a date and time that may not be suitable for you. Availability is usually determined based on the cleaner's schedule, however, if you are inclined to proceed with a bit higher of an hourly rate, they will be more willing to reallocate resources for you, makes sense, right? If you have a specific date and time in mind and they are not at least willing to accommodate that, they can at least try, however, bear in mind no guarantees, proceed elsewhere. As far as prices, those depend, in the UK expect anywhere from £11 to £15 per hour, but keep in mind if a company says that if you pay more you will receive certain perks as part of the service, keep in mind that that is usually true, they will send a better cleaner. But what is actually important here is for you to develop a two-way relationship with the company and with the cleaner. This is an ongoing service; this person will attend your home for presumably years. If a company is not willing to listen to you, if you have certain points you are not happy with and those are not fixed, proceed elsewhere. Additionally, if a company does not offer a trial session, the sole purpose of which is for you to meet the cleaner, familiarize yourself with their work, be cautious. There are many pitfalls here, many things we should consider. The service as far as the cleaning, strictly speaking, is a maintenance service, it is designed for the general upkeep of your home. If you are moving out, moving in or the overall condition of the property is let's say fairly delicate consider the Deep Clean. It has to be a lighter cleaning of your property, externally cleaning services, dusting, hoovering, removing cobwebs, lightly cleaning the Bathroom, that is what usually you will receive from a Domestic Cleaner. But much to the same conclusion a company should be willing and able to add on little extras for you, there is no feasible reason why a cleaner cannot do the laundry or iron or make the beds or generally tidy up. That is what the service is designed for, it is its end purpose, or at least ought to be. If those are not presented to you as options, we would proceed elsewhere. Additionally, it should always, stressing always, notwithstanding something unforeseen taking place, be the same cleaner attending each visit. How will you get to know a person and they will get to know you if it is someone different each time. Make sure this is the case if it does not proceed elsewhere. Additionally, ask what is the policy if something from your property is broken or misplaced, how experienced is your cleaner and have been properly trained. Additionally, often companies will supply the cleaning detergents as part of the service, they should tell you this, often they will ask us to supply them, they should tell you this. If you are to supply cleaning materials and the cleaner needs something for the Bathroom, for example, they should tell you this, going back to that ongoing relationship point you see. This is what is important to consider in a Domestic Cleaning service it should be personal, designed for you. And lastly, it is frequency, frequency refers to how often does your cleaner attend, most companies will have a weekly and bi-weekly option, some a monthly option. Prices will be different depending on how often you schedule, weekly visits should cost less than bi-weekly and monthly visits should cost more than weekly or bi-weekly. But again, don't get trapped in price negotiating focus more on what you pay for not on what you pay. Those are the options that are usually available you can schedule one visit or multiple visits per week. This cleaning is going to be, virtually always, an hourly rate service. As it is usually the case this is a game of compromises, we cannot expect something unreasonable from the cleaner, if the layout of your property is slightly larger, they should have ample time to finish to an acceptable standard if not the service will be compromised. You can always prioritize, say you do not want the entirety of your home cleaned you only want specific things done at a specific time, that should be accommodated.

In summary,

Domestic Cleaning

is usually a lighter cleaning of your property designed for general upkeep and maintenance. It can include materials and equipment it can also exclude them; however, you should have both options. The cleaning service can take place on a specific frequency, monthly, bi-weekly or weekly and you should be able to choose how often the cleaner attends. Think of this service as an ongoing relationship, albeit limited in nature, between you, your cleaner and the company.

To conclude the purpose of this text is to illustrate what actually we should consider before we chose our

cleaning company

, these are two of the most requested services so it is fairly important to articulate what they actually include and what should we consider before making a decision.