This article is intended for those of you that are about to move out of your house or flat and would like to make sure that you successfully get your deposit back.
We hope this article will be of use for those of you that are moving out of your house or flat. We will answer a few questions that are important before you enter and before you leave your rental home. How to guarantee that you will successfully get your deposit back? Several crucial tips you need to know before you move in or out of your house or flat?
There are in essence two scenarios when you are renting a property- private rental or an agency rental.
However, often some of the contracts drafted are not worth the paper they are printed on. As soon as the time comes for you to vacate your rental property all the inconsistencies that were present in your contract before you signed it become evident. If you did not pay attention 6 of 12 months ago to what you were signing getting your deposit back may become a bit of an issue. So the first tip we offer is to thoroughly go over all details of the contract you are signing.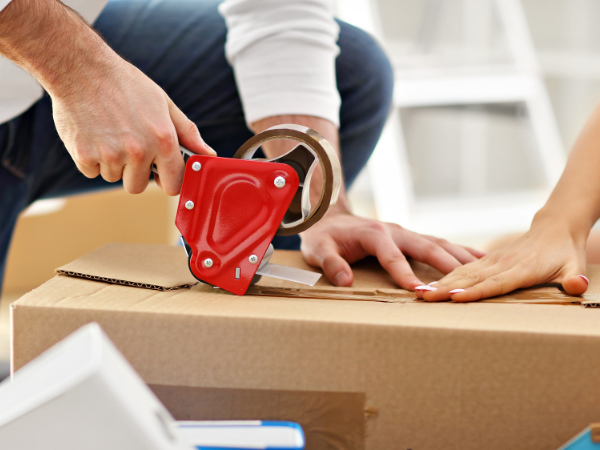 1.Ensure that you have a concrete, written tenancy agreement before you move in.
Every time you rent through an agency you will sign a tenancy agreement. This tenancy agreement reassures that you will successfully get your deposit back when you vacate the property.
For the agreement to be binding make sure the following points are included.
You need two copies of the agreement one for you one for the landlord. Make sure that the city and the date where the agreement was made are included. The full names of the landlord and the tenant should also be listed. Make sure that these points are included in the tenancy agreement how and when is rent going to be paid. A detailed list of what is present in the property. Types of damages and who is responsible for specific types of damages. Conditions to free the deposit and are your deposit protected in a deposit scheme. A detailed description of the duration of the contract, 6 or 12 months, the exact date the property should be vacated and exactly how much notice it is expected for you to give. On average it is normal for the notice period to be three to four weeks, some landlords may require a longer notice period. It is your responsibility to make sure that you are fully aware of when you are expected to have completely moved out. Date and signature of the landlord and the tenant.
Do not forget that despite the serious nature of this agreement your primary goal in signing the contract is to make sure that you end your tenancy, vacate the property and return in the same condition you found it in without any legal quarrels or disagreements with the landlord occurring and without your deposit being withheld.
The conditions of the tenancy agreement should be written on a single line and every point should be described with simple words: For example, "The rent, amounting to (insert number here) will be paid on the 28th of each month. 4 days delay can be accepted". "For compensation (this is where usually the deposit goes to) The apartment has a working oven, fridge/freezer etc. The deposit is used to cover any potential damages to the described above". Do not forget to mention to your landlord any potential minor damages just from everyday use. Those can include finger marks on the walls, the light switches and door handles. Make sure that there is a point in the contract discussing any minor damage or any improvements you are going to make. This can prevent the potential situation where the entirety of your deposit is withheld just so that the landlord can repaint the living room occurring.
What if there is a contract already drafted?
That can happen quite often. A pre-drafted contract can be sent or given to without you being allowed to negotiate any changes to that agreement. If you were not given the chance to read the contract in advance, the day before you have to sign ask that you are given 5 minutes to carefully go over the contract and consider what types of situations it can be applied to. If there are any amendments or changes to the contract you would like to see make that public.
2. Make sure that you get to view the property before you move in.
Due to the current climate, we are all facing surrounding COVID-19 this part may not be as easy as it was in the pre coronavirus times. But make sure that you conduct an initial viewing before you move in (of course adhering to all social distancing and safety rules and governmental guidelines). You still do need to physically view the property you will be moving into. Check for any damaged areas, marks, scratches, take pictures of those and make sure they are listed in the tenancy agreement. Make sure that the landlord has a copy and is aware that these areas were present before you moved in.
You need to mutually agree on what the condition of the property was before you entered it, as you are usually requested to leave the property in the same condition as you found it when you vacate it. A clause in the contract that states that the tenants are responsible for any minor improvements to the property can be added, however, make sure you save all receipts for improvements or purchases you have made that will improve the overall condition of your home. Purchasing a new light bulb cannot be qualified as such but if you let's say repaint the living room save all receipts you have and attach them to the physical copy of the tenancy agreement.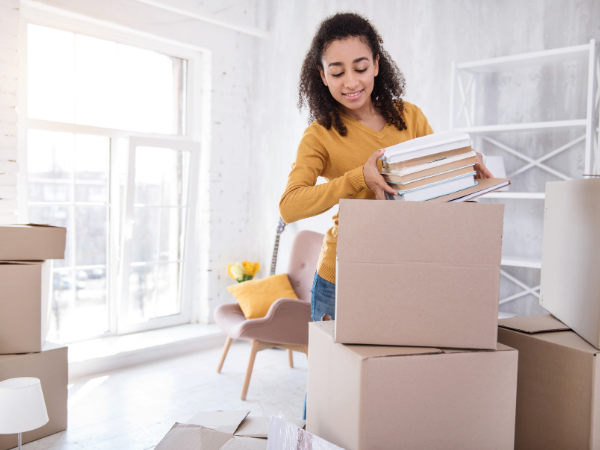 3.If something gets damaged immediately inform the landlord.
Have the boiler or the toilet suddenly stopped working? The sooner you inform the landlord the less likely it is for you to be blamed. Attach a piece of paper to the contract and every time you call your landlord throughout your tenancy and let them know that something in your home has stopped working write it down. This gives you the upper hand if you were to be blamed for something not working when you are moving out or if there is a dispute with the landlord when you are vacating your house or flat.
4.Write down every improvement you have made to your rental home.
No matter if you have painted the walls or have changed the taps in the kitchen sink or have bought a new doorknob and handle for the front door write these changes down. Make a detailed list of every improvement you have made to your rental property along with the amount you paid and attach them to the tenancy agreement. To reiterate the lightbulb, unfortunately, cannot be included as being a major improvement to the property but if you have proof that you did take care of and maintain the property the easier it will be for you to get your deposit back when it is time to move out. And if there are any disputes with the landlord, well, now you have proof that you took care and improved the condition of their property.
5.Make sure you thoroughly

clean

the property you are renting.
One of the easiest ways to guarantee that your deposit is returned is to have your home fully professionally cleaned when you move out. You should schedule the cleaning as close to the final viewing of your home as possible. For guaranteed results turn to a reliable professional cleaning company and inquire in regards to their end of tenancy cleaning services. Regardless if you have scheduled movers or if you will be transporting your personal belongings it is highly likely that your home will get dirty just from the move out process. And coupled with the months or years of use you need a professional clean. It is a reassurance you can take to make sure that your deposit is safely returned. Choose your cleaning company wisely, pay attention to what they offer not to the price itself. Our end of tenancy cleaning service comes with a guarantee upon completion for example. There are certain areas (your oven for instance) of your home that you really cannot clean to the same standards on your own. So scheduling a cleaning service may be a good idea. To guarantee the best results from your cleaning service make sure you schedule the cleaning after you have completely moved out and before the final inspection.