-


Having a clean and tidy kitchen is important for not only maintaining the condition of your home but also for health reasons.

The kitchen is one of the areas of your home that can get ridiculously dirty fast if it is not properly cleaned. The kitchen requires a lot of attention. Just through daily use, preparing food, sitting down for a meal, doing the dishes, your kitchen can collect a lot of dirt. If left unattended your kitchen can become a breeding ground for bacteria and viruses. To keep your friends and family healthy it is important that your properly clean your kitchen as often as possible.
How to clean your kitchen quickly?


Of course, we would all like to have a clean and tidy kitchen, without having to spend an entire afternoon scrubbing, mopping and washing. There are several little tricks you can use to drastically speed up the time it takes you to clean your kitchen, become more efficient and make sure your kitchen gets cleaner and cleaner every time. Using these tricks will not only mean that you will clean your kitchen quicker but also that housework will be easier and that you will have more time to spend with your family and loved ones. The kitchen is one of the most difficult rooms you can deal with as far as cleaning your home is concerned. Depending on the overall condition of your kitchen, if left neglected and unattended, the task required to get your kitchen sparkling clean may be too much. You can always reach out to a professional cleaning company and discuss a deep cleaning of your kitchen. The deep cleaning should include oven cleaning and all other kitchen appliances. Reaching out to a local, reliable professional cleaning company can be a good idea if your kitchen has been left unattended for months because you will only need to focus on regular upkeep and maintenance of your kitchen after you have had it professionally cleaned.
How to clean your kitchen quickly?

Suggested: How To Recycle Better- Tips For Correct Recycling.
Remember to always work in a circle.


Start from the right side going clockwise. Usually, your oven will be the dirtiest part of your kitchen. The oven is the appliance most of us use most. Start there, after you have dealt with the oven, proceed with the rest of the kitchen. If you clean your oven first you will make sure that you do not spread dirt, contaminants and grease to areas you may already have cleaned. Firstly, soak the hob and burners with warm soapy water. While the burners are soaking you can proceed to clean other areas of your oven. You will find that dirt, grease and oil deposits are much easier to clean after you have given them a minute to soak.
Oven cleaning is a tedious task, however, it is one of the most important parts of cleaning your kitchen. This is where the majority of your time should be spent. Get your oven as clean as you can it will just make cleaning it after easier. If you do not find the idea of having to scrub and fully degrease your oven appealing or if the rest of your kitchen does not require particularly that much attention you can always reach for a professional cleaning solution and schedule an oven cleaning service. Most reliable cleaning companies will have an oven cleaning service as part of their list of cleaning services.

Suggested: 10 Spring Cleaning Ideas- How to Deep Clean your home.
Cleaning your kitchen sink.


It may be hard to believe but your kitchen sink has more bacteria than your toilet seat. You need to disinfect your kitchen sink well. To do so, firstly clean it with soap and water after clean it with vinegar or lemon juice. If you want to restore its sparkle use a clean towel and a little bit of almond or macadamia nut oil to thoroughly polish your kitchen sink. Almond and macadamia nut oil may be slightly tricky to find but using them will make sure that you not only get the sparkle back into your kitchen sink but will also prevent water from collecting, this will make mould growing and developing more difficult and will keep your sink cleaner longer.

Suggested: A few useful oven cleaning hacks.
You need to clean your dishwasher!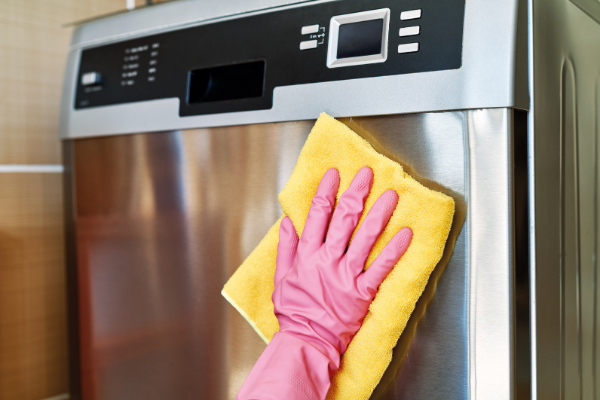 Cleaning your dishwasher at least once a week is a must. You do need to clean the appliances that are designed to clean your dishes. Dissolve a teaspoon of baking soda in 200 ml of water, soak a sponge with this solution and go over the edges of the dishwasher as well as on the inside. By doing so you will remove any food particles that may be stuck there as well as any stains. To thoroughly disinfect your dishwasher run it on an empty cycle with detergents. You can also use the same trick to clean your washing machine, however, for the washing machine, you need to pay more attention to the rubber seals and the hinge that holds the door on the inside. Mould can easily and quickly develop there as a lot of moisture gets trapped in those areas. We have more suggestions specifically for dishwasher cleaning and washing machine cleaning listed below.

Suggested: Your dishwasher-do you need to clean it? The answer is yes.
Cleaning your fridge.

In regards to cleaning your fridge, the easiest method is using vinegar dissolved with water. The strength of the solution, how much vinegar to use, depends on the degree of contamination in your fridge. Vinegar is best to use because it successfully disinfects and removes all smells from leftover food. Vinegar will leave a particular smell of, well vinegar. If you find this smell unpleasant you can substitute vinegar with lemon juice.
Cleaning your microwave.
It is easy to clean your microwave, put a few slices of citrus, lemon, orange, grapefruit in a bowl. If you do not want to waste perfectly good fruit you can also just use citrus peels. Turn the microwave on and a timer until you see fumes and steam. Steam should be visible for a few minutes. After simply clean using a few pieces of paper towel, if the result is not satisfactory you can repeat the process. To keep your microwave cleaner longer you can purchase a plastic lid. They should be available in all major grocery stores.

Suggested: How to clean a washing machine. Using eco-friendly and homemade detergents to eliminate bad smells and mould from your washing machine.
Cleaning your kitchen cupboards.

If we have to be honest the times we clean our kitchen cupboards are rare. Our cupboards are usually filled to the brim. To make cleaning easier you can use cupboard liners and put them under plates, dishes and other items you may have in the cupboards. This will make cleaning easier later. The only thing to consider is the mats to use, make sure they are not too abrasive. You can easily clean the outside of your cupboards using soapy water and a sponge, just wipe with a microfiber cloth at the end.
Dealing with unwanted smells.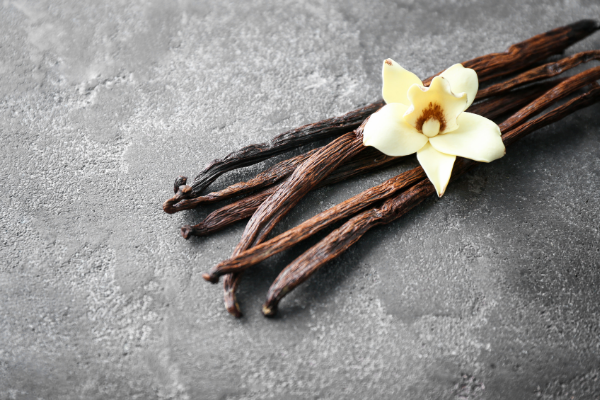 You can use vanilla to remove unwanted smells from cooking. Put a small amount of water at the bottom of a small saucepan and place it on the heat. Bring the water to a boil and add a little bit of vanilla extract. Boil for 5 minutes and turn off the heat. If you do not have vanilla extract you can use clove or cinnamon. The evaporation from the water will bring a lovely smell to your kitchen. Your kitchen will not only look better it will also smell better.
If you act quickly and efficiently cleaning your kitchen should not take more than a couple of hours. You can spend the remaining time with your family and friends and doing the things you love.

Dependent on the condition of your kitchen you may need to consider professional help. Scheduling a professional cleaning service with a reliable company once will just make the process of keeping your kitchen cleaner easier later on.

Bonus Cleaning.