Quick Tip - How To Clean After The Builders | Bonus Cleaning


Cleaning the mess left by the builders after you have refurbished your home may cause you a lot of time and effort, in this article, we present a few useful hints on how to clean after the builders have left your property.

At one point or another, most of us will get tired of the same old colour we painted the walls in our living room 5, 10 or 15 years ago. Be it just because you would like for your house to look a bit different or because the need for renovation and construction is now seriously present you will decide to renovate your home. But now you are faced with a new challenge, a metaphorical mountain of dust and construction debris you have to clean. You may start by just replacing the windows or the bathroom tiles or repainting the living room and the kitchen and before you know it your home is now completely different.
Now you are faced with a different challenge, picture building debris, dust, spackle, paint and glue marks everywhere. The more you look the more it seems like the cleaning task will be endless, newer and newer areas you have not previously imagined could be dirty are now dirty. Think of the number of builders that passed through your house to carry out the work and do not forget the plumbers and the painters as well. This is where the real hard work begins, you have to now clean your entire home.
How to clean after renovation.
Through experience, we have found out that people feel like they are trapped in an endless circle they cannot escape when faced with this challenge. And who could blame them if you look at a house or flat that has recently been refurbished it may look like it will take months to clean. It is understandable why someone may think that it will be impossible to clean after the builders have left. In reality, it will take a

professional cleaning company

and an experienced cleaning team about half a day to deal with the results of major construction work. After surviving the endless hassle with the actual construction work you now have to clean as well? Yes, but do not panic, you can do this. You could seek professional help from a reliable

cleaning company

. They will come fully equipped and will make sure that your home no longer resembles a construction site but the dream house you envisioned from the start. You can also clean your property on your own after the builders have left. All you need is to know which are the right cleaning materials and equipment to choose from. All you need is a plan, if you have made a plan you are halfway done with the cleaning!
What is the easiest way to carry out a full after builders cleaning?
First step.

It is very important to make a list of everything that has to be cleaned. Have a look around, everywhere. Odds are you will see the main areas that have to be cleaned, however, there are dozens of little spaces you may usually not pay attention to. Do not forget every inch of your home has to be cleaned.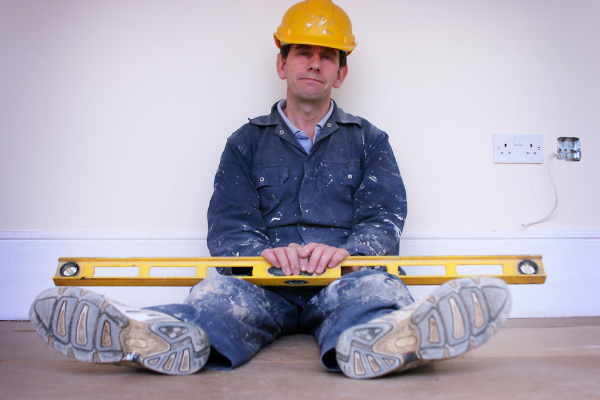 Second Step.

After having made a list of every part of your home that has to be cleaned you now have to gather cleaning detergents and supplies. You can try some home-made cleaning solutions if you want to clean without using chemicals, vinegar, baking soda, olive oil, lemon juice can work as cleaning detergents. You will also need proper equipment: a ladder for any high areas of your home, a mop and bucket, gloves, sponges and cloths. Do not forget a knife, you can use an Exacto knife or even a razor blade to remove any paint or spackle spots from your floors. Lastly, you will need a lot of garbage bags, and of course patience, a lot of patience.

Step three.

Now that you have gathered all the necessary cleaning supplies for your after builders cleaning it's time for time management. Determine how much free time you have and how much of that free time you can spend cleaning. You need to figure out where you should start cleaning from. It is usually a good idea to start with cleaning the floors. The floors in your house or flat will have collected the most amount of dust and residue from paint or glue. You do have do deeply and thoroughly clean the floors to remove as much of the builder's dust as possible. If you don't remove dust from your floors and let's say you clean the cupboards first as soon as you start cleaning all of the builder's dust will float up from the floors on to any surface you have just worked hard to make pristine.
Now that you have made a list and have gathered all the necessary supplies double-check to make sure that everything you will need is on hand. Because finding out that you do not have enough cleaning cloths in the middle of you trying to remove dust from your kitchen cupboards may bring about disaster.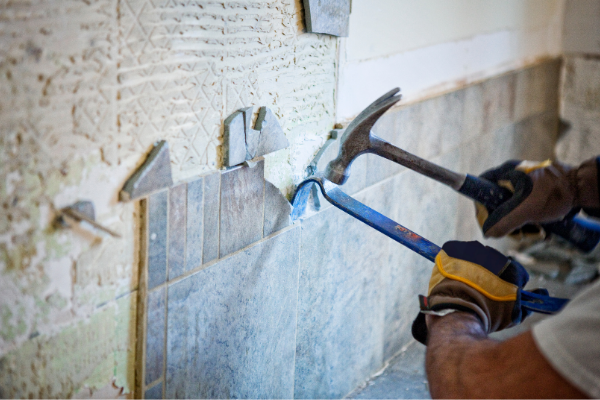 How to clean your property after the builders have left?

Any large debris will be in your way, start by collecting that in a garbage bag and throwing it away. Open a window or a balcony or terrace door, you need a place for the dust to escape from and to let air in the property. Vacuum the floors thoroughly this will eliminate at least some of the builder's dust. One useful cleaning tip is to not let the floors get wet, do not try and mop them yet. If you wet the floors the dust will just adhere to them and you will not be able to remove any of it.
You can move on to the windows after you have removed some of the dust from the floors. Start with the window frames. If there is any residue on the windows or there's tape arm yourself with the Exacto knife and with a lot of patience. To remove the tape fill a spray bottle with water, thoroughly wet the frames and you will be able to remove easily remove it. You can use any window cleaning detergent you like or you can use water mixed with white vinegar.

Let the window frames saturate with the cleaning solution for about 5 to 10 minutes. Grab a microfiber cloth and remove as much of the dirt that has collected on them as you can. You will probably need to clean your windows more than once. Spray them again and repeat the process as necessary. Make sure you clean the glass last. If you start with the glass panes and move to the frames there is always the risk of you splashing the glass after you have cleaned it.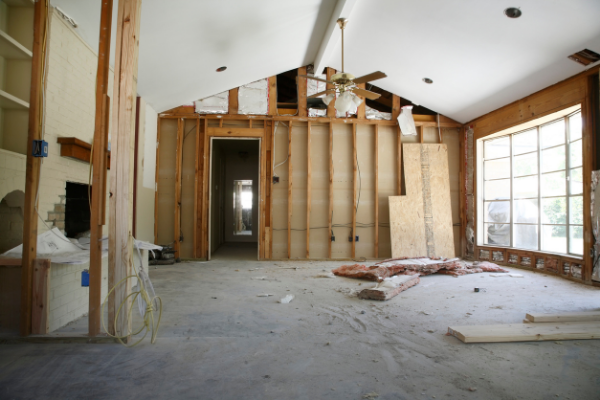 The floors.

Pay a lot of attention to the floors. After you have vacuumed the dust and collected large debris off the floors you have to mop it. The water and vinegar solution will work here or you can use a floor cleaning detergent. Thoroughly mop the floors and make sure you change the water often. Do not get discouraged if white spots appear after you mop the floor once. That is normal, just continue with the process and mop the floors again letting them dry and checking.

If there are still white spots after you have cleaned the floor several times all you have to do is wipe the floors with a dry microfiber cloth. That will eliminate any white dust spots.

These are the major steps of your after builders cleaning. The hard part is over to be done you can rest assured that now you are on the right track.

You may need more done, if you have any

upholstered items

that have been affected or

carpets

that have gotten dirty you many need to have them steam cleaned. Considering

after builders cleaning service

from a

cleaning company

you can trust is an option, most of them offer an

after builders clean

, but in reality, you can do this. It is a task, it will take you some time but with patience and a bit of useful knowledge, you can fully clean your home alone after builders have remodelled it.