Professional Carpet Cleaning a guide. The carpet cleaning process and method explained.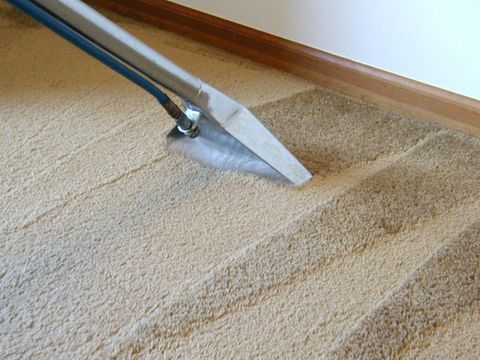 Few things add to the décor and atmosphere of a room like your carpets do. Yet they are often overlooked, relegated to the occasional vacuum and left forgotten. And why wouldn't they be it is not necessarily that they are the first thing your gaze will fall over as soon as you enter let's say for example your living room, our carpets are usually left unattended for and with the exception of some disastrous calamity taking place, wine being spilt at the next celebration, we don't pay much attention to them. We are naturally glad they are there when during winter we do not have to walk over the cold, barren wood flooring but have you actually considered what it takes to really clean a carpet?
_____________________________________________________________________________________________________________________________________________________________________________

Of course, we will vacuum the carpet occasionally along with the other daily chores most of us rather be ignoring, but actually cleaning your carpet is specific, naturally complicated, as most things that appear simple at first thought are, process. Carpet and rug cleaning is crucial and not only when fido who minutes ago was trotting through the back yard and is now sitting there looking at you with that generous simile you know and love as you inexplicably stare back at him trying to figure out where all the paw prints on your off-white carpet suddenly appeared from, but in more instances than we can realize.
Having a clean carpet, actually clean, is a vital part of house maintenance, upkeep and cleaning. There will be a particularly unpleasant scent in the carpet if there are trapped odours, everywhere in your home. The carpet will not only be visibly unattractive if it is dirty but, moreover, bacteria and other pathogens get trapped in the fibres really easily, along with other irritants and allergens that can not only cause discomfort but also health issues. The process of carpet and rug cleaning will not only remove visible contamination, dirt from us walking with our shoes on over the carpet all the time, from your carpets and rugs but more importantly will sanitize them, removing any bacteria that is trapped in there.
And then there are stains! Stains and their removal can be a topic in and of themselves and probably will be at some point. Complete elimination of stains that may be present is completely dependent on several other intervening factors- the nature of the stain, the actual makeup of the fabric of the carpet, the thickens of the fabric, how long has the stain sat in the fabric and has it been treated with a readily available solvent. As soon as we spill something, most of us naturally presume that if we run to the store to get a detergent designed for carpet, that shall remain for the purpose of this text nameless, but its name is really close to disappearing, and try and deal with the stain ourselves we would be able to remove it. Much to the contrary, any domestic solvents dissolve the top layer of the stain and then set whatever is left in the carpet. To reiterate this part, if you have a recent stain do not, under any circumstances, try and treat it yourself with a domestic detergent, that would make eliminating the stain, when and if you decide to schedule a company to try and do that, completely impossible. For not particularly stubborn stains, that has not been set too deep in the carpet, on a synthetic carpet stain elimination is very much possible. There are specialized detergents designed for various types of stains, could be coffee, could be wine, could be fido, and a carpet cleaner will be able to, just by looking assess if a stain will come out or if it will not. In most cases, if it is not left for too long unattended it is completely possible for a professional carpet cleaner to deal with most stains that are not of a chemical nature. This can be delved into deeper but we shall have to reserve that for another post.
Fabric and strands- the actual fabric of the carpet will become dull and could be slightly damaged if left unattended for years. Through the carpet steam cleaning method, a technician will lift the fabrics back up, making the carpet appear puffier, closer to now let's say.

_____________________________________________________________________________________________________________________________________________________________________________

So what can all of us do to keep our carpets, fresher, cleaner, better and more sanitary- a few things, firstly truly deeply hoover them as often as possible. Ensure that we get all hair all residue not just go over them ones or twice and call it a day. Secondly, you can use a spoon to occasionally fluff the fabric of the carpet, thirdly minimize damage, minimize or completely eliminate instances when we walk with our dirty shoes all over the carpet, but then again fido is still sitting there smiling at you isn't he? Therefore, what we can actually do that will have a massive improvement is to schedule a carpet cleaner to regularly attend. It is not necessary to have your carpets steam cleaned more than once every three months, damage can even take place if you do it more often. A technician will use professional cleaning detergents and equipment to regularly clean and sanitize your rugs it is recommended that this becomes habitual, realistically it is the only way to ensure your carpets look, smell and feel better and fresher longer.

_____________________________________________________________________________________________________________________________________________________________________________

A dedicated carpet cleaner and a professional company will bring the best result and developing a relationship with one is something to actually consider!

Although often overlook carpets and rugs are a crucial part of the overall ambience of your home. There are many reasons, some of which listed here, to consider regularly steam cleaning your carpets most of us do not realize, this is why we merely tried to illustrate some and present some information you may not have considered in the past.
There are some clear benefits you will receive from hiring a professional carpet cleaner on a regular basis not only limited to but, however, inclusive of dealing with the aftermath of fido having a field day!