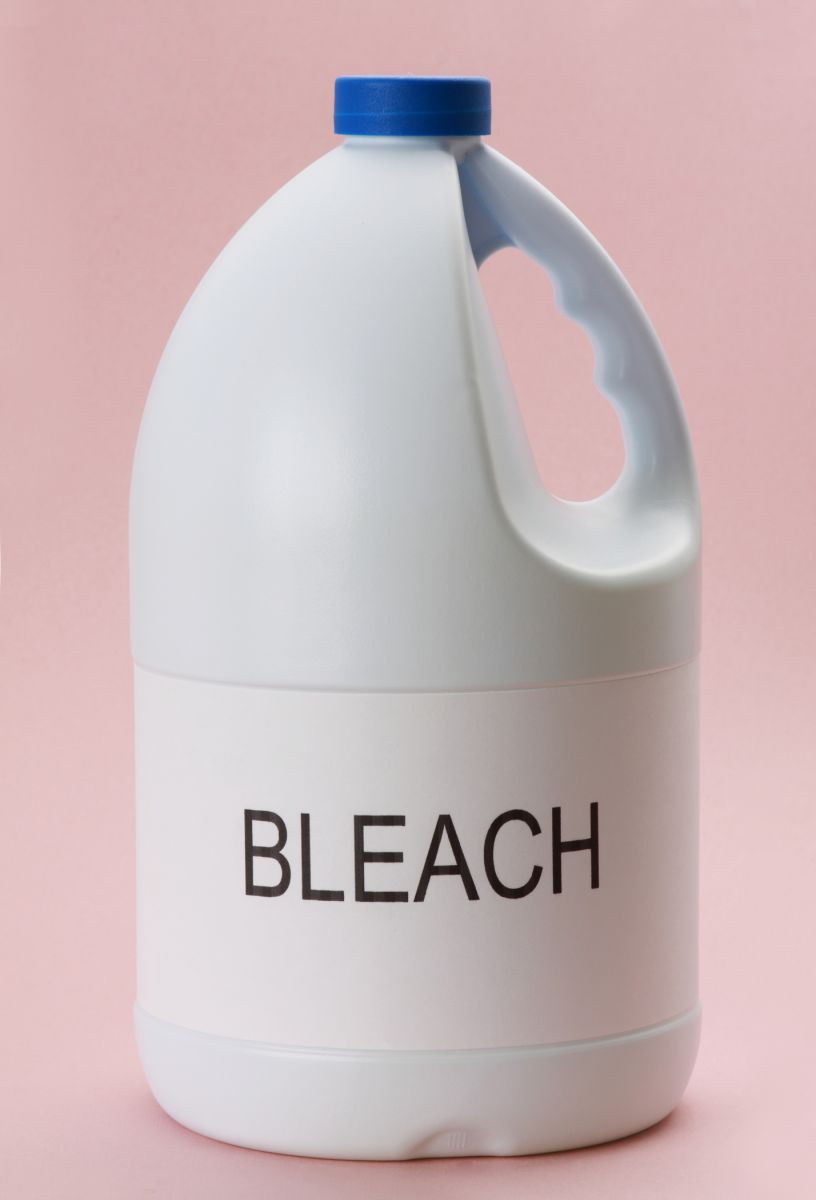 Cleaning our house may seem like a mundane task to some of us. To ease the process and make it a bit easier we will outline 5 useful tips on how to clean our home using mainly bleach.

You are now probably doing more work around the house than you were in the past so here are a few useful tips on how to clean given areas of your home using nothing more than bleach.

Be aware that bleach is potent. So use it whenever necessary.

Firstly, you should always use regular unscented bleach for any of the following steps and never mix it with ammonia or any other domestic cleaning agent as it can cause a chemical reaction.

1.Cleaning Bathroom and Sink silicone using bleach.
To clean silicone in the Bathroom and around the sink, you will need Kitchen Roll or paper and some bleach. It is as simple as that you can also use a spray bleach solution to achieve the same result.
To start, if you would like to clean the silicone in the Bathroom, if it has let's say mould residue, the following idea will outline how easy it can be for you to do it yourself without having to replace the silicone. What you can do is tear a small bit of kitchen roll or toilet paper after, roll it up lengthwise and place it on top of the silicone, making sure to have thoroughly soaked it in bleach prior. After, you should leave the paper and bleach on top of the silicone for at least 24 hours. A large part of the mould will be removed, however, if a small portion of it is to remain you may need to repeat the process. Please be aware that not every type of tiling can be treated with bleach, in some cases, it will be perfectly safe in others it may not be. The safest material for this process is white tiles, in those cases causing damage is highly unlikely. If you presume that the material may be wood or something else that can be easily damaged undertaking this process may not be worth the risk involved. Be sure that you are proceeding in the safest way possible.

2.Cleaning the washing machine using bleach.
We can also use bleach to clean our washing machine. We can use bleach to clean the tray that holds the laundry detergent if there is a buildup of old detergent in that tray that has sat there for a long time. You can clean this part of the washing machine by spraying the internal part of the compartment and then letting it soak for a few hours. Doing this will eliminate mould and traces of old detergent. You can fully remove the box that holds the detergent from the washing machine when you are about to let it soak make sure you do so safely. Store it in a place that makes it unlikely for other areas to be damaged from the bleach. You can also use bleach to clean the rubber around the drum element of the washing machine. That area of the appliance is likely to store mould and moisture. For you to be able to remove those you need to spray that area using bleach. Allow the bleach to sit for about 30 minutes or so and then you can wipe it down.

3.Cleaning your Fridge using bleach.
To whiten your fridge using bleach, of course, you should begin with removing all the individual glass shelves from the fridge, leaving only the plastic. Continue by thoroughly spraying bleach on the plastic. It is easiest to use a spritzer to evenly distribute the bleach to all areas. Afterwards, scrub all areas to remove any leftover food particles. Wipe the fridge down, however, using an appropriate towel, make sure that no traces from the towel remain. You can also use a kitchen roll in a pinch.

4.Make your cleaning solution.
You can also use bleach to make your cleaning solution that can be used on a wide array of surfaces. You can use this spray on several non-porous surfaces to safely clean and disinfect them. You can also use this spray on glassware it will not streak as much as normal cleaning solutions. This solution is perfectly safe for most surfaces the only notable exception would be stainless steel. While it could be safe if it is less concentrated the potential risk is not outweighed by the result. If you are to mix your bleach solution for disinfecting and cleaning avoid mixing it with other substances such as ammonia and vinegar. Ammonia specifically is present in a lot of regular cleaning products so the bleach solution should be used on its own. The guidelines for the ratios will differ based on the surface but some tips can be found on the CDC website.

5.Clean Patio Furniture.
You can also use bleach to clean patio furniture. According to the Clorox website, you can mix 1/3 of a cup of bleach with 1 gallon of water in a safe container. Apply this solution to the furniture using a brush or a mop. After waiting for about 6 minutes the furniture should be disinfected and after should be rinsed thoroughly.

Bleach can be used as a powerful cleaner and disinfectant. There are several precautions you should take before cleaning with bleach.

Wear old clothing as you should avoid bleach coming into contact with your clothes.

Make sure you always wear gloves, you do not want direct contact with bleach and your skin.

Ventilate well. After you have cleaned with bleach make sure you open all windows well and vent the property fully.

Alternatively, if the process seems daunting or too demanding you could always seek help from a professional cleaning company whose main goal is to accommodate all of your requests.